Description
Use MZpack 3 Pro API to build NinjaScript/C# Add-ons (strategies and indicators) for NinjaTrader 8. You will be able to code the logic of your strategy: signals, filters, and patterns. API includes classes for management of trading position: multiple entries, Market or Limit order types, stop losses/profit targets, break even, trailing, reversing position. All logic of a strategy (patterns and signals/filters), entries, and orders can be logged to NinjaScript Output window and to a file.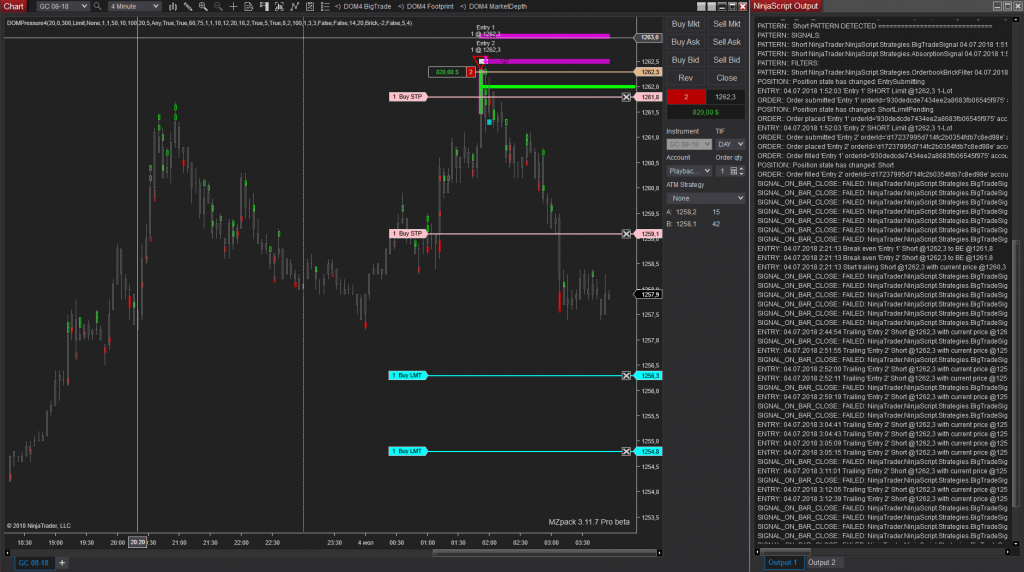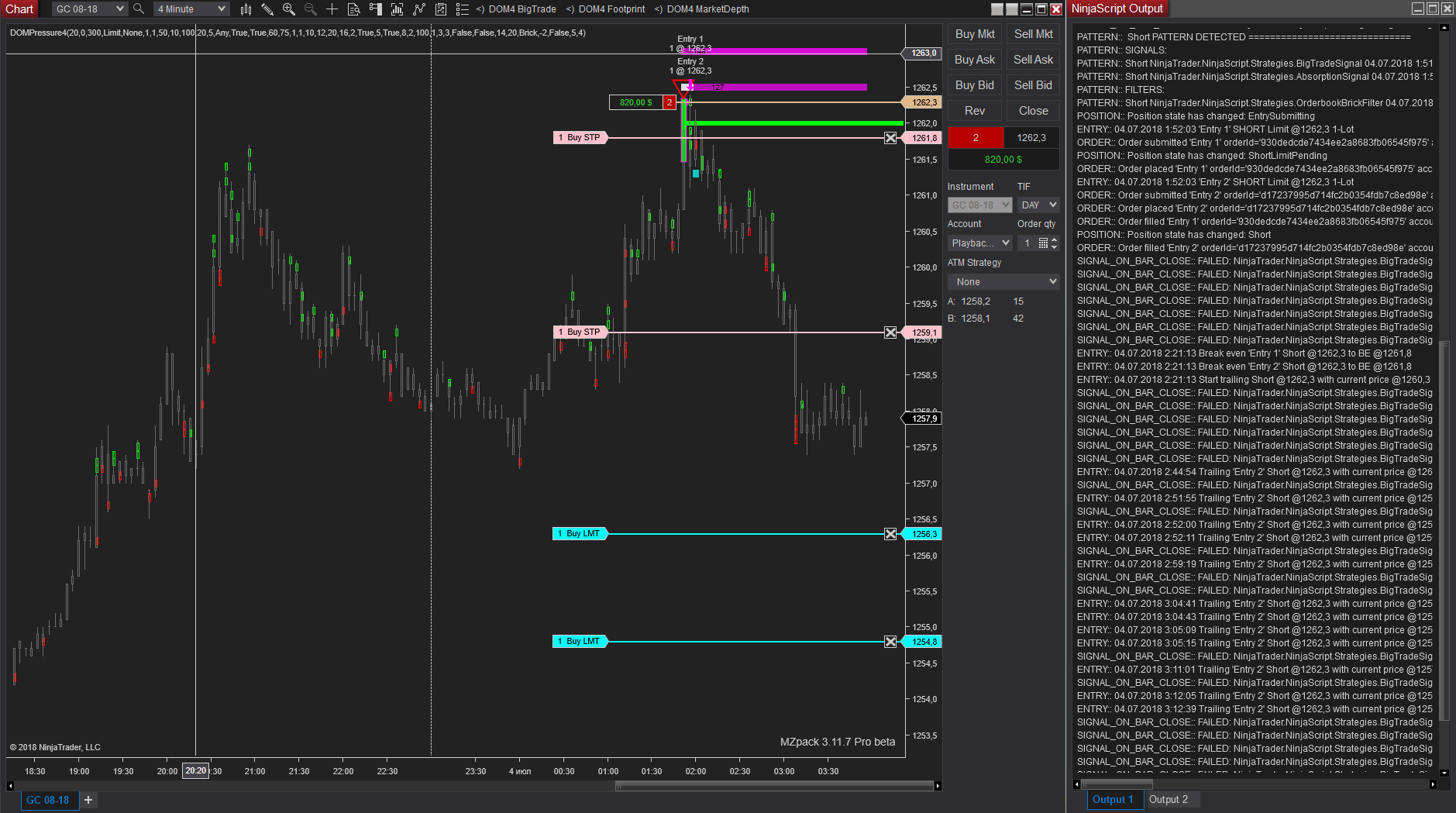 Future development
We are planning to add our own strategy builder in the future. You will be able to create your own strategy without knowing of coding by using a mouse and built-in signals/filters. Also, for those who know how to code, we will add support of custom signals/filters written on NinjaScript.
What you will get today
MZpack 3 Pro for 2 or 3 devices*
MZpack 3 for 2 or 3 devices*
*depending on chosen license type
This product includes 2 devices license for MZpack 3 Pro – one for backtesting machine and one for a production machine. Also, it includes 2 device license for  MZpack 3 for chart research because Pro version has no indicators which you could place on the chart from UI, but indicators' API only.
MZpack 3 API for NinjaTrader 8 Documentation
You can find all MZpack 3 Pro API samples inside MZpack 3 Pro installation folder under '\API samples' folder.
Download custom strategies samples. DON'T IMPORT THIS FILE INTO NINJA.
Supported markets
Futures
Crypto
Stocks
Forex
Requirements
64-bit NinjaTrader 8.0.13.1 or later.
Data feed with Level II for all features.
8Gb of RAM or more.
We guarantee free updates and support during the licensed period.
Moving your license
The license is linked to your PCs with product activation. But if you change machines or its hardware parts or/and software components, you will be able to contact us to move the license free of charge within 24 business hours.
Upgrade from any standard version of MZpack
For all existing customers upgrade from any MZpack version up to Pro version is 70% of the full product price (you will get 30% off). Contact us to get a discount.
Ask question
If you have any question about payment process, upgrade policy etc. please let us know.
Try MZpack 3 before buy Pro
TESTIMONIAL DISCLOSURE: TESTIMONIALS APPEARING ON WWW.MZPACK.PRO MAY NOT BE REPRESENTATIVE OF THE EXPERIENCE OF OTHER CLIENTS OR CUSTOMERS AND IS NOT A GUARANTEE OF FUTURE PERFORMANCE OR SUCCESS.