Description
Features
Opposite ans Stacked Bid/Ask volume bars with Iceberg search algos: Hard, Soft and Fuzzy
Bar Delta and Cumulative Delta (by sessions or by all data)
Better visualization of delta and volume: "Bar color scale" (All, Chart) and "Color mode" (Solid, Saturation, Heatmap etc.)
MZpack 2 Orderflow mode with tape reconstruction for 1 Tick chart
Levels with alerts
Notifications via sound alerts
Proprietary settings window with the auto-apply feature. Reloading the chart is no longer required!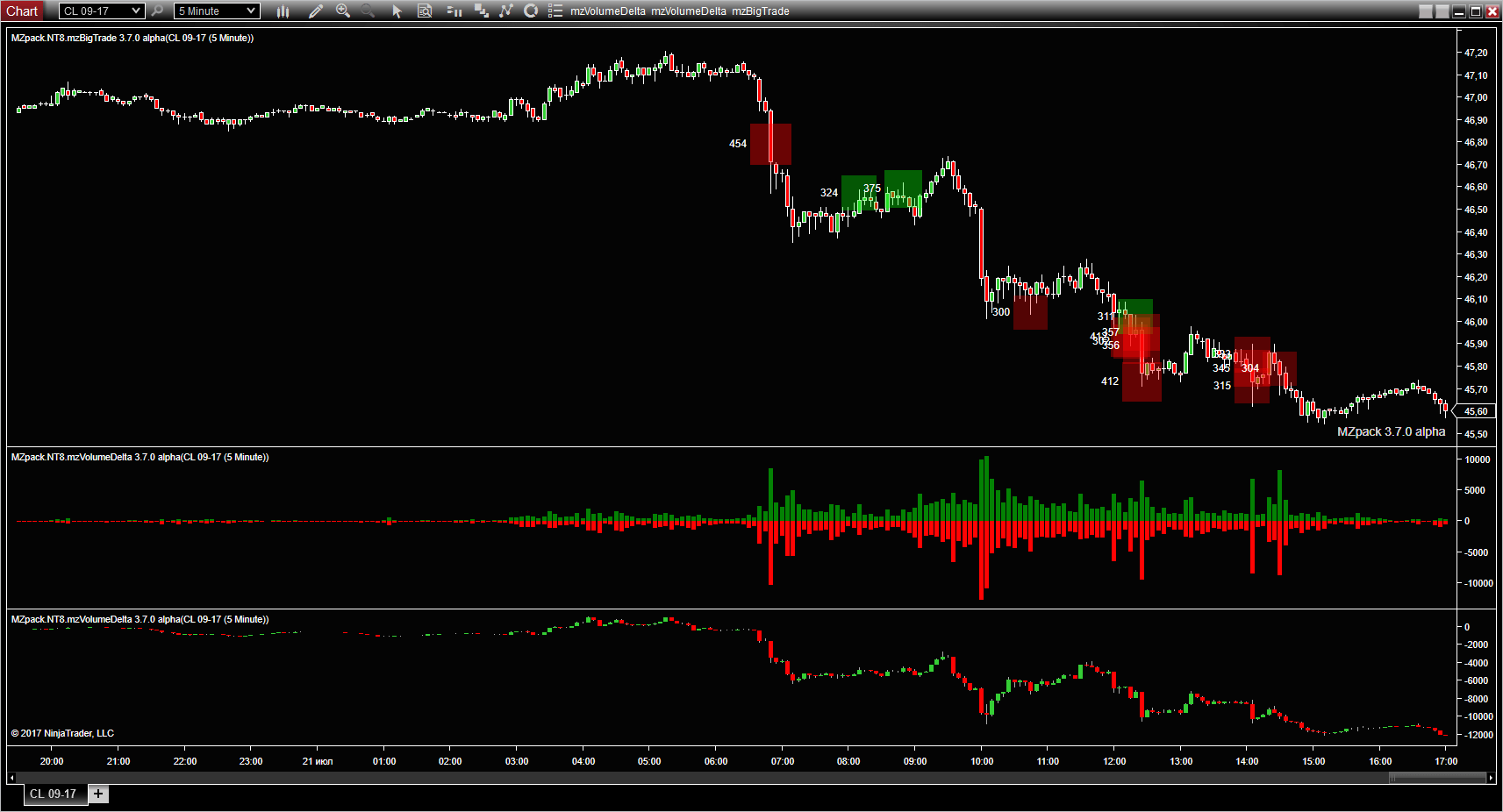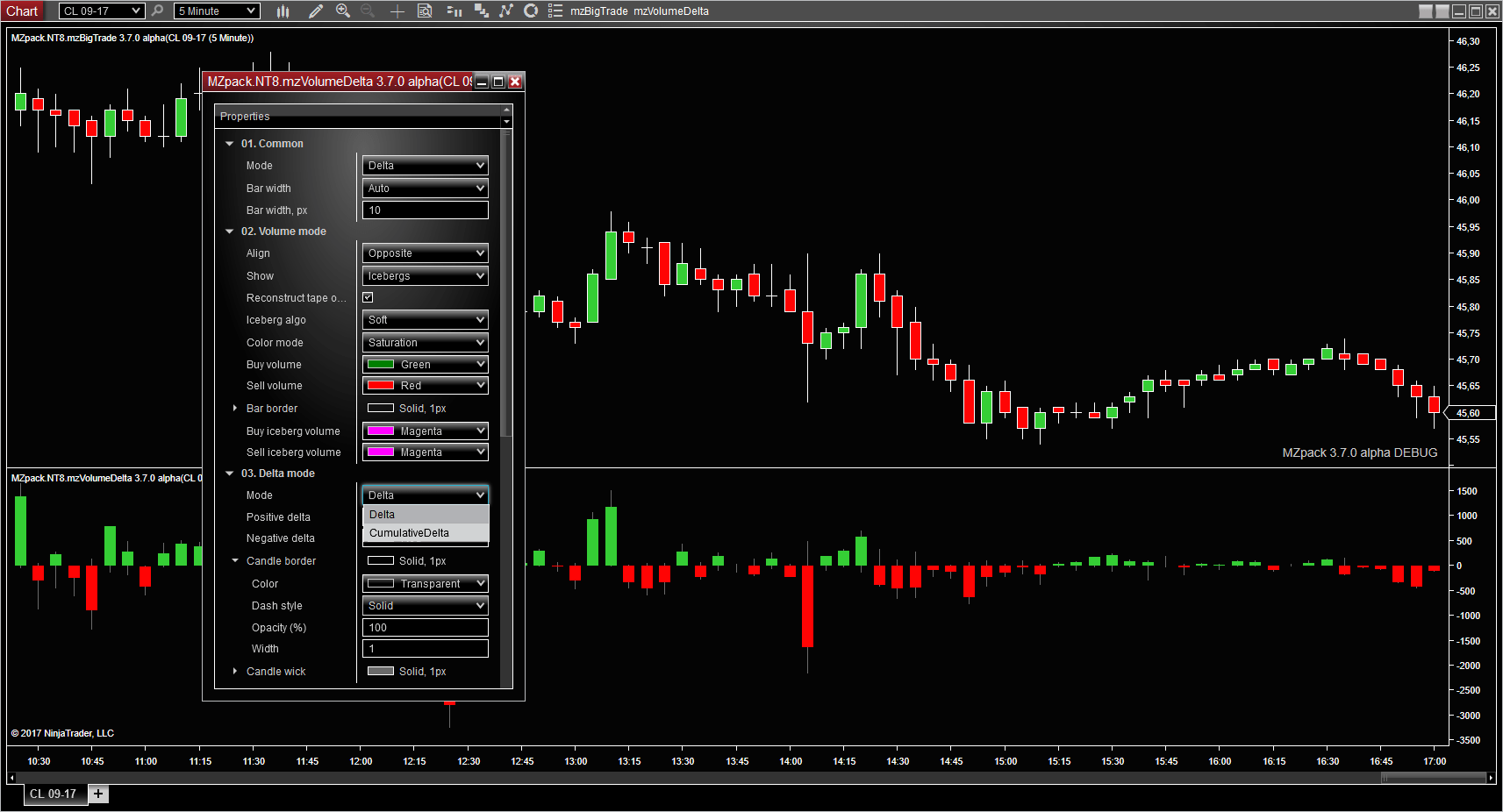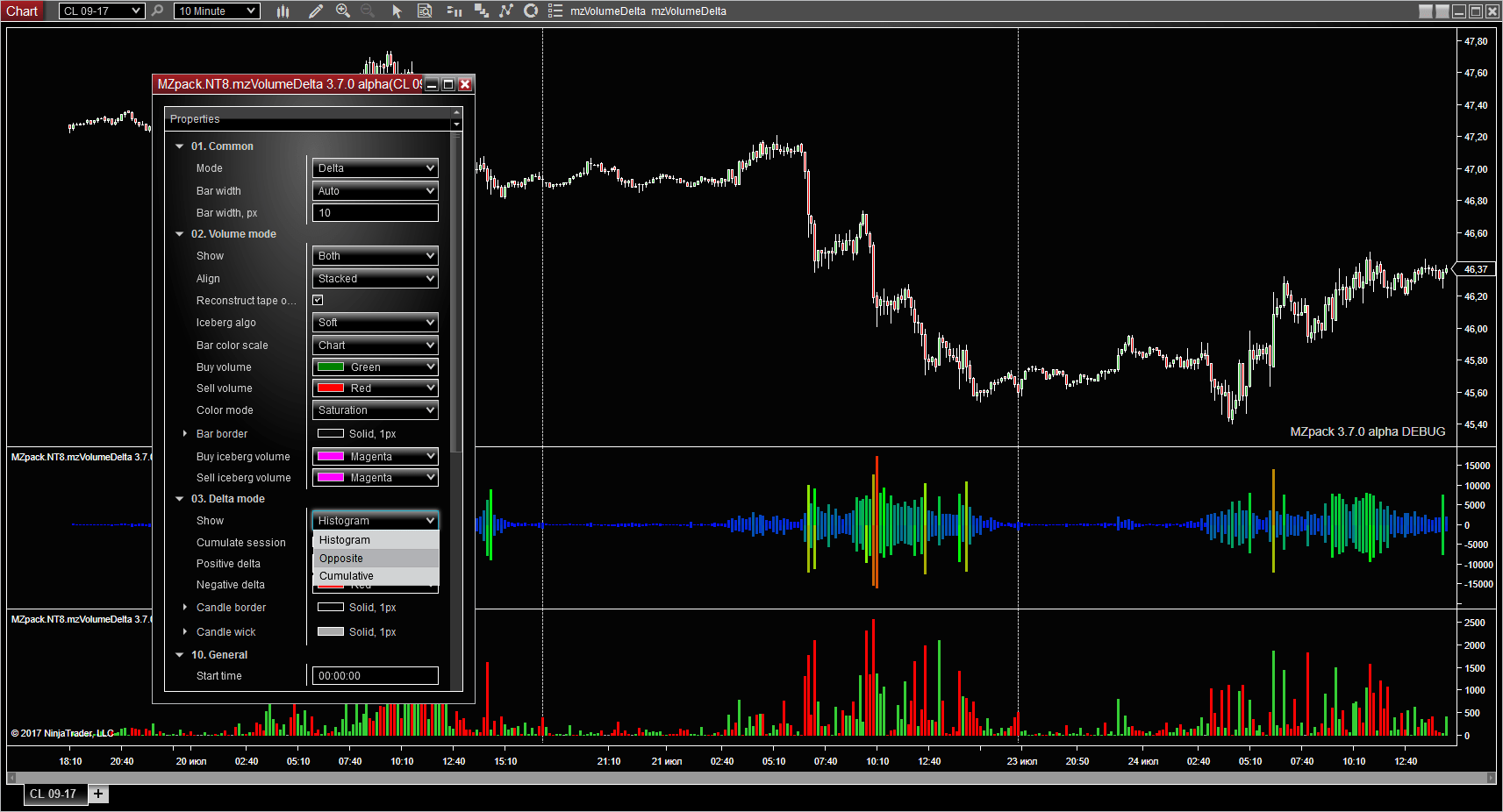 Supported markets
Futures
Stocks
Crypto
CFD
Requirements
64-bit NinjaTrader 8.0.15.1 or later (recommended).
32-bit NinjaTrader 8.0.15.1 or later (available upon your request)
4Gb of RAM or more
We guarantee free updates and support in a licensed period.
Moving your license
The license is linked to your PCs with product activation. But if you change machines or its hardware parts or/and software components, you will be able to contact us to move the license free of charge in 24 business hours.
Try before buy
TESTIMONIAL DISCLOSURE: TESTIMONIALS APPEARING ON WWW.MZPACK.PRO MAY NOT BE REPRESENTATIVE OF THE EXPERIENCE OF OTHER CLIENTS OR CUSTOMERS AND IS NOT A GUARANTEE OF FUTURE PERFORMANCE OR SUCCESS.