MZpack 3 Pro NinjaScript/C# API
Use MZpack 3 Pro API to build NinjaScript/C# Add-ons (indicators and strategies) for NinjaTrader 8.
Add-on samples are available in MZpack installation folder. Locate 'MZpack 3 Pro Addon Samples.zip' file and import it in to Ninja. You need MZpack 3 Pro installed before importing.
Download Add-on samples for your consideration and User Guide for detailed description of samples.
You can find MZpack 3 Pro API interfaces files inside MZpack installation folder under '\API' folder. MZpack API Developer Guide will be available soon.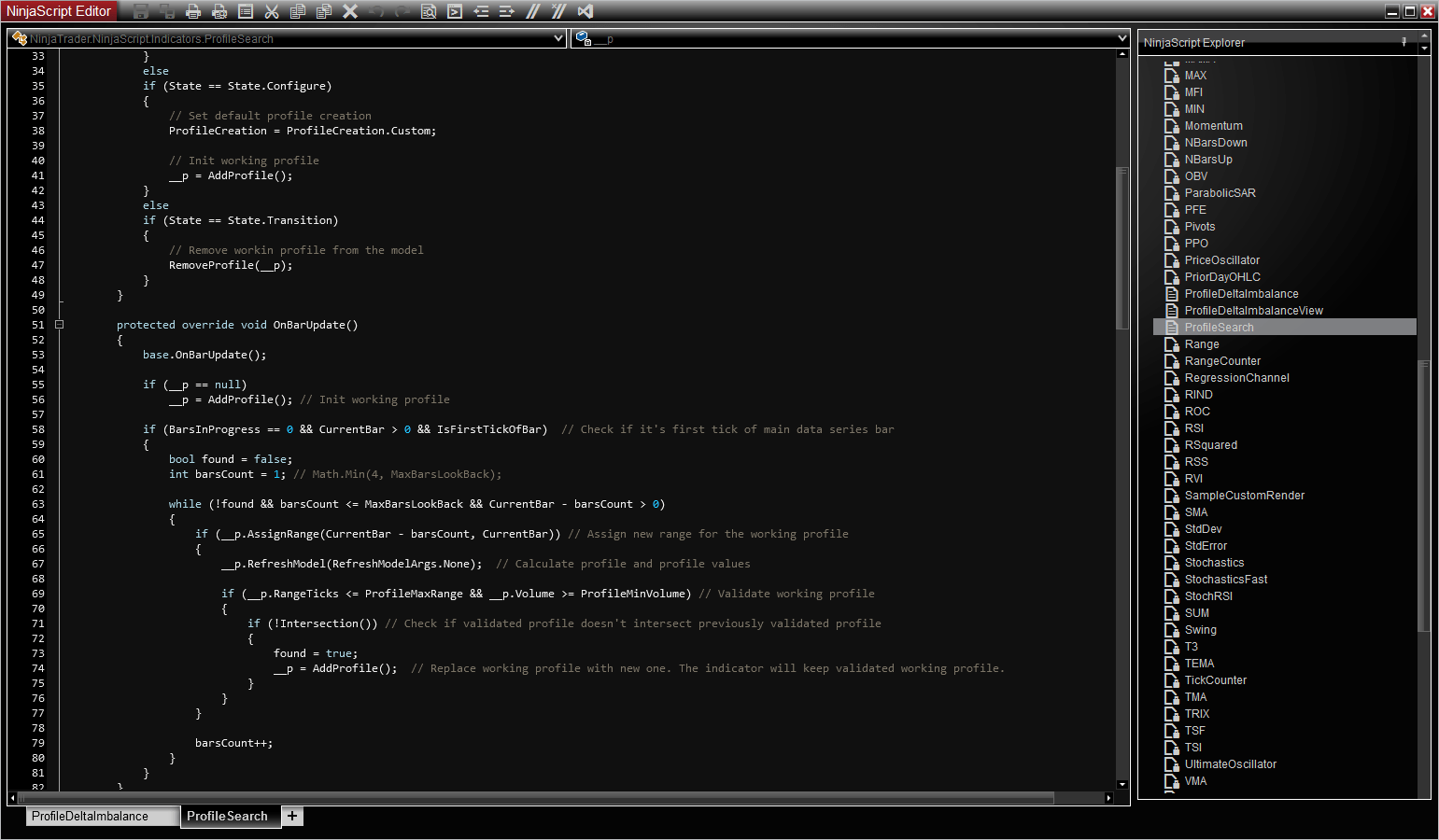 Download MZpack 3 for NinjaTrader 8 FREE