MZpack 3 Pro with NinjaScript/C# API
Use MZpack 3 Pro API to build NinjaScript/C# Add-ons (strategies and indicators) for NinjaTrader 8.
MZpack 3 API for NinjaTrader 8 Documentation
You can find all MZpack 3 Pro API samples inside MZpack 3 Pro installation folder under '\API samples' folder.
Download custom orderflow strategy example. DON'T IMPORT THIS FILE INTO NINJA.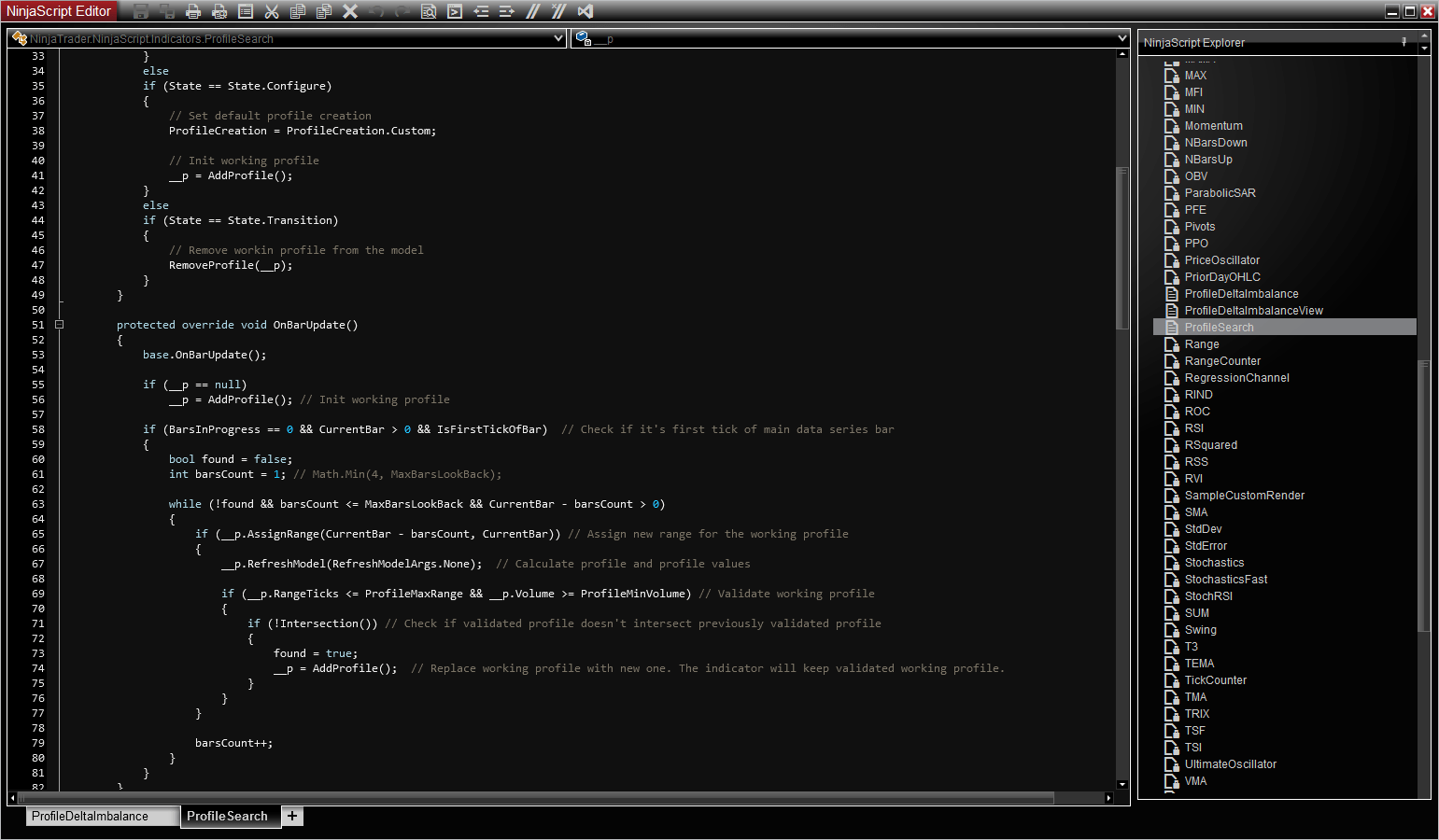 Download MZpack 3 for NinjaTrader 8 FREE