MZpack NinjaTrader Indicators



MZpack NinjaTrader 8 and  NinjaTrader 7 Indicators are based on analysis of order flow, order book, and market microstructure events. MZpack uses all available data from the feeds such as Level I & Level II. The indicators' algorithms include elements of CME MDP 3.0 Market Data specification.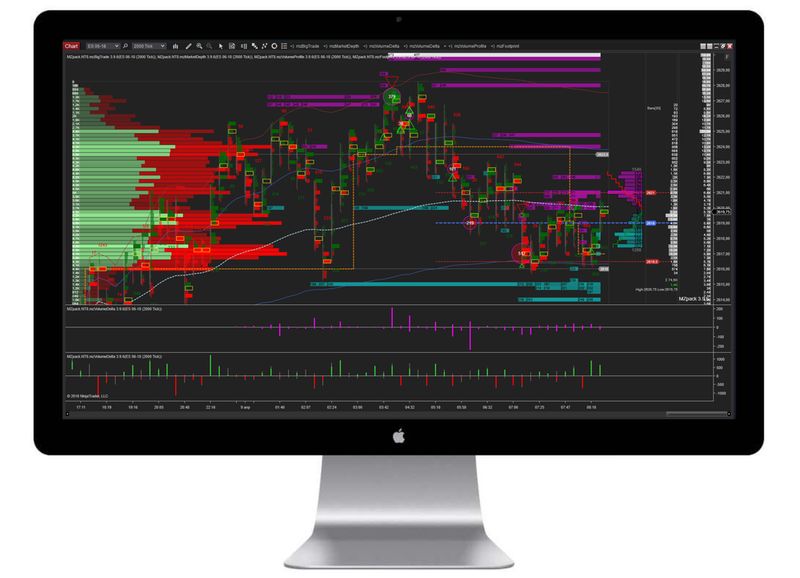 Why MZpack?
Fully compatible with NinjaTrader 8 and NinjaTrader 7. We are a member of NinjaTrader Ecosystem.
MZpack is the result of a trading experience of a large number of traders from Russia, Spain, Germany and worldwide.
MZpack indicators algorithms are based on analysis of order flow, order book, and market microstructure.
The technology of MZpack indicators is mainly new for retail traders segment. As is known the market wins, who first begin to use new opportunities.
You will get the complete package of conceptually interrelated trading tools.
Quick start with built-in workspaces and Video Guide and pdf User Guide.
Algotrading support – API for developing trading bots on C#/NinjaScript and custom indicators.
LIFETIME license with free regular updates with new features. We are open to your requests on new features!
For Whom MZpack Can Provide Potential Profitable Trading?
MZpack Indicators can be used in a variety of appliances from hardcore scalping with 3-5 ticks targets to day trading starting from 10 ticks targets. Also, momentum and swing traders can use MZpack NinjaTrader Indicators to spot their entries/exits and manage positions.
… and 5 more indicators!
11 in 1
Eleven Best NinjaTrader Indicators In One Professional Package
All you need for consistent and profitable day trading now is in one package! We offer unbeatable price for LIFETIME licenses.
MZpack NinjaTrader Indicators S&P500 Demo Trade

  Watch more videos on MZpack channel
The new indicators look great and the continued development of MZpack is much appreciated.Joseph Gerbino, April 2017
Although the MZpack 3 is still limited, i used it sucessfully to pass the Topsteptrader combineArnt Ove Soløy, Norway, April 2017
After using the MZ pack for a few months now I am very satisfied with what it is offering - or should I say too much?  The descripction is going deeply into details.Carl Muschler, Germany, 2016
I'm very interested in purchasing your product. It seems like one of the best available for retail traders (such as myself).Fred Arzani, 2016
Потестировал пакет индикаторов и хочу поблагодарить разработчиков за проделанную работу! MZ Pack отлично вписывается в мою ТСПавел, 2016
Looking forward to using your fine product and will recommend to others.Chris Stanley, USA, 2016
Download MZpack NinjaTrader 7 and
NinjaTrader 8
Indicators FREE