MZpack Indicators for NinjaTrader


MZpack NinjaTrader 8 and  NinjaTrader 7 Indicators are based on analysis of order flow, order book, and market microstructure events. MZpack uses all available data from the feeds such as Level I & Level II. The indicators' algorithms include elements of CME MDP 3.0 Market Data specification.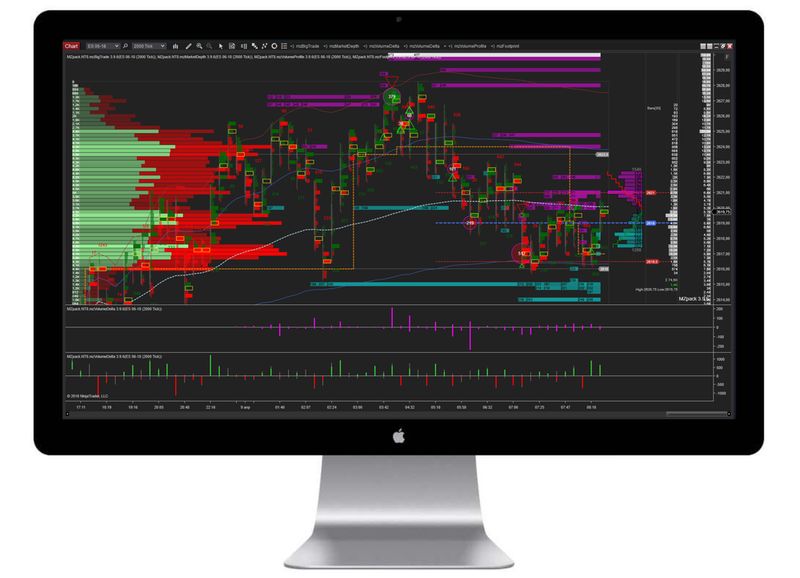 Why MZpack Indicators?
We are experts in order flow and volume-based analysis.
Proprietary features that you never see in competitors products
Supported markets: Futures, Stock, Forex, Crypto (connectors required)
Variety of products that meet your needs: single indicators, packages, packages with API
Number of licensing plans with an unbeatable price to value ratio: subscriptions and one-time payments, upgrades with discounts
Included regular updates, improvements, and feature requests ability
Built-in workspaces, User Guide, Video Guide, Solution center, Forum
24/5 support via Helpdesk with ticketing system. Remote assistant. Read SLA
Free 14 days trial, no credit card needed
For Whom MZpack Can Provide Potential Profitable Trading?
MZpack Indicators can be used in many trading approaches by
Scalpers. Start from 2-3 ticks targets.
Day traders. Get by 10 ticks and more inside trade session.
Momentum/swing traders. Use MZpack NinjaTrader Indicators to spot entries/exits and manage positions.
Long-term traders. Use MZpack to build large (monthly, quarterly, yearly) Volume Profiles.
Video Tutorials

  Watch more videos on MZpack channel
What Traders Say?
sh (verified owner) – June 23, 2022
Implement your software in my trading actually. Great software shows me more than I expected.
Michael A. (verified owner) – April 12, 2022
The indicators are really awesome ! Great work !
Gianmarco G. (verified owner) – April 10, 2022
I use mzpack and i love it.
Ole M. (verified owner) – February 14, 2022
I think the indi is really good! There is nothing like this on the market. Congrats!
It is a huge advantage that it paints the divergence on the chart, so you never forget to check for it.
Bob P. – February 5, 2022
I love MZ Pack and pretty much use it exclusively with NT8
Chris (verified owner) – January 9, 2022
I have been using MZPACK for about 2yrs. And all I can say is the features sets (MZPack 3)
are much richer compared to other platforms at the same price level.
In addition, the software's flexibility and adaptability to a trader personality and trading style
is a huge bonus…grow as my trading skillset improves.
And finally, support service is first-class; Mikhail is super patience in the beginning w/ me when
I first started out as a completely newbie. And bug fixes and improvements are always rolling out.
Highly recommend!!
tbird – January 5, 2022
Essential if order flow analysis is part of your trading with Ninjatrader. Great product, great value, great support.
Bernard V. (verified owner) – November 20, 2021
Your software is essential for my trading. You have done a fantastic job, a lot of improvement over the years.
Thanks.
Stephane B. (verified owner) – April 14, 2021
First of all, your MZ Pack is just the best tool I have ever bought! It is a masterpiece! Thank you so much for this!
Heath P. (verified owner) – February 19, 2021
Just want you to know that I use MZPack all the time to trade, I have a discord with about 20 members, so far I think 4 or 5 have just recently bought the software from you.
Download and try MZpack Indicators for NinjaTrader 8 FREE
Product Selection
The Product Selection will help you to choose the product(s) that meet your needs the best
Go Up Next Level with MZpack Strategies!
Find, code, backtest, and optimize order flow/order book strategies with MZpack API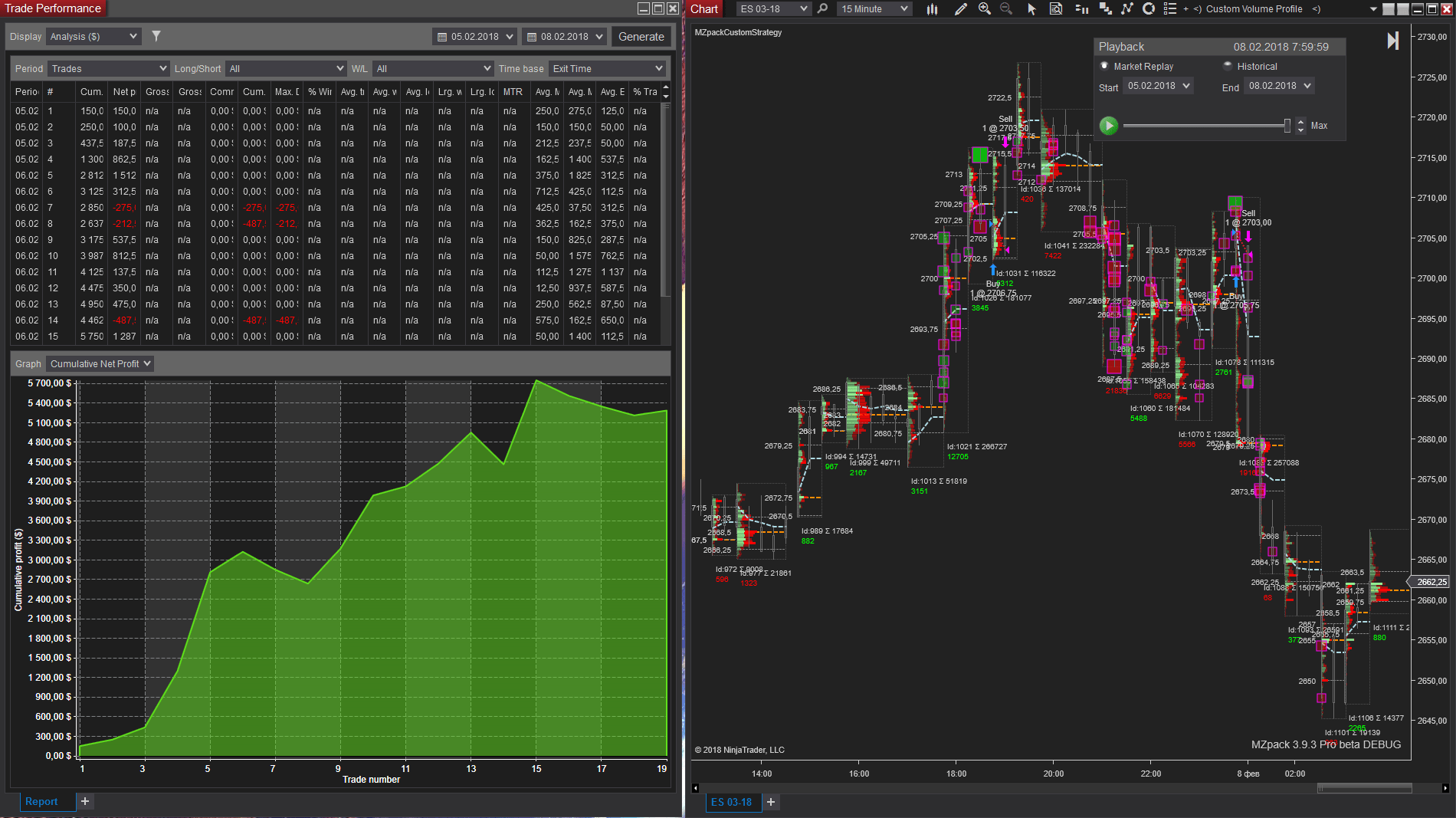 Try NinjaTrader 8 FREE