MZpack NinjaTrader Indicators


MZpack NinjaTrader 8 and  NinjaTrader 7 Indicators are based on analysis of order flow, order book, and market microstructure events. MZpack uses all available data from the feeds such as Level I & Level II. The indicators' algorithms include elements of CME MDP 3.0 Market Data specification.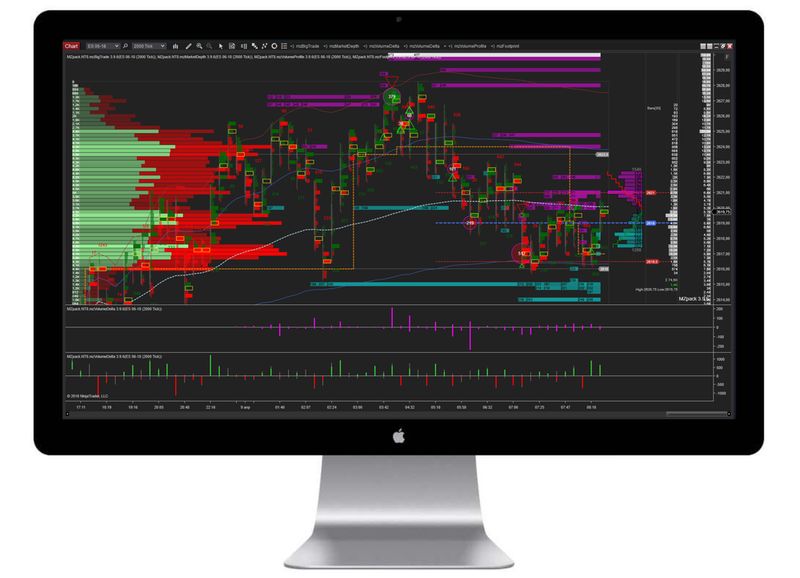 Why MZpack?
We are experts in order flow and volume-based analysis.
Proprietary features that you never see in competitors products
Supported markets: Futures, Stock, Forex, Crypto (connectors required)
Variety of products that meet your needs: single indicators, packages, packages with API
Number of licensing plans with an unbeatable price to value ratio: subscriptions and one-time payments, upgrades with discounts
Included regular updates, improvements, and feature requests ability
Built-in workspaces, User Guide, Video Guide, Solution center, Forum
24/5 support via Helpdesk with ticketing system. Remote assistant. Read SLA
Free 14 days trial, no credit card needed
For Whom MZpack Can Provide Potential Profitable Trading?
MZpack Indicators can be used in many trading approaches by
Scalpers. Start from 2-3 ticks targets.
Day traders. Get by 10 ticks and more inside trade session.
Momentum/swing traders. Use MZpack NinjaTrader Indicators to spot entries/exits and manage positions.
Long-term traders. Use MZpack to build large (monthly, quarterly, yearly) Volume Profiles.
Our Bestsellers
Video Tutorials

  Watch more videos on MZpack channel
What Traders Say?
28.07.2018
Luis R.: I have been trying to codify strategies with the MZPACK API, I have found excellent tools, I congratulate them for their professionalism.
26.06.18
Fariborz A.: "I actually prefer your foot print charts much more than any other foot print chart I've ever come across (and believe me, I've seen them all)."
25.06.18
V. Monfort: "I'm a very proud and happy customer of your indicators. I purchased Mzpack 2/3 and Pro last year and I just can say thank you."
16.06.2018
Jan: "Your Footprint is verry cool and the Best of All."
14.06.2018
Lukas H.: "I already use your volume profile, and for me it is the best volume indicator for NinjaTrader."
18.05.18
Rob: "I am very happy so far with your indicators as I've been comparing them to other order flow tools I have. Thank you very much – this is a great set of tools!"
06.05.18
Pete: "Really like the software."
27.04.2018
David: "I want to say that it is a great software and I like it very much. Congratulations on the good work! The footprint is excellent and muuuuch better than the one I used before.
…your customer support is really great and I appreciate your effort a lot!"
03.04.18
Milton: "I bought MZpack. Great work."
12.03.18
pep639@….com: "Hello, im writing to you to thank you for your job mzpack is incredible, i really enjoy all features…"
20.02.18
Mark: "Very impressed by the fast support…"
19.02.18
Steve: "mzBigTrade: Awesome tool…"
31.01.18
Scotty: "Thank you so much!!! You created an excellent product that continues to get better and better."
27.01.18
Scott A.: "Thanks for your excellent product!!!!"
21.12.17
Walter L.: "MZPack discovers the internals of a given market nearly perfect. Great work!"
18.12.17
Rodrigo G.: "I was very surprised mzpack, because I realize that it works, I already like it too much, today I opened three operations and I won the three with enough pips, I learned fast about the operation. He had been watching his videos for a few days now. Mzpack is giving me the precise timing of entry.
Thank God I have that ability to learn very fast, for that reason I am so surprised by your software. I am very grateful."
Download and try MZpack NinjaTrader 8 and NinjaTrader 7 Indicators FREE
Go Up Next Level!
Code Order Flow Strategies with  MZpack  API included in Pro bundle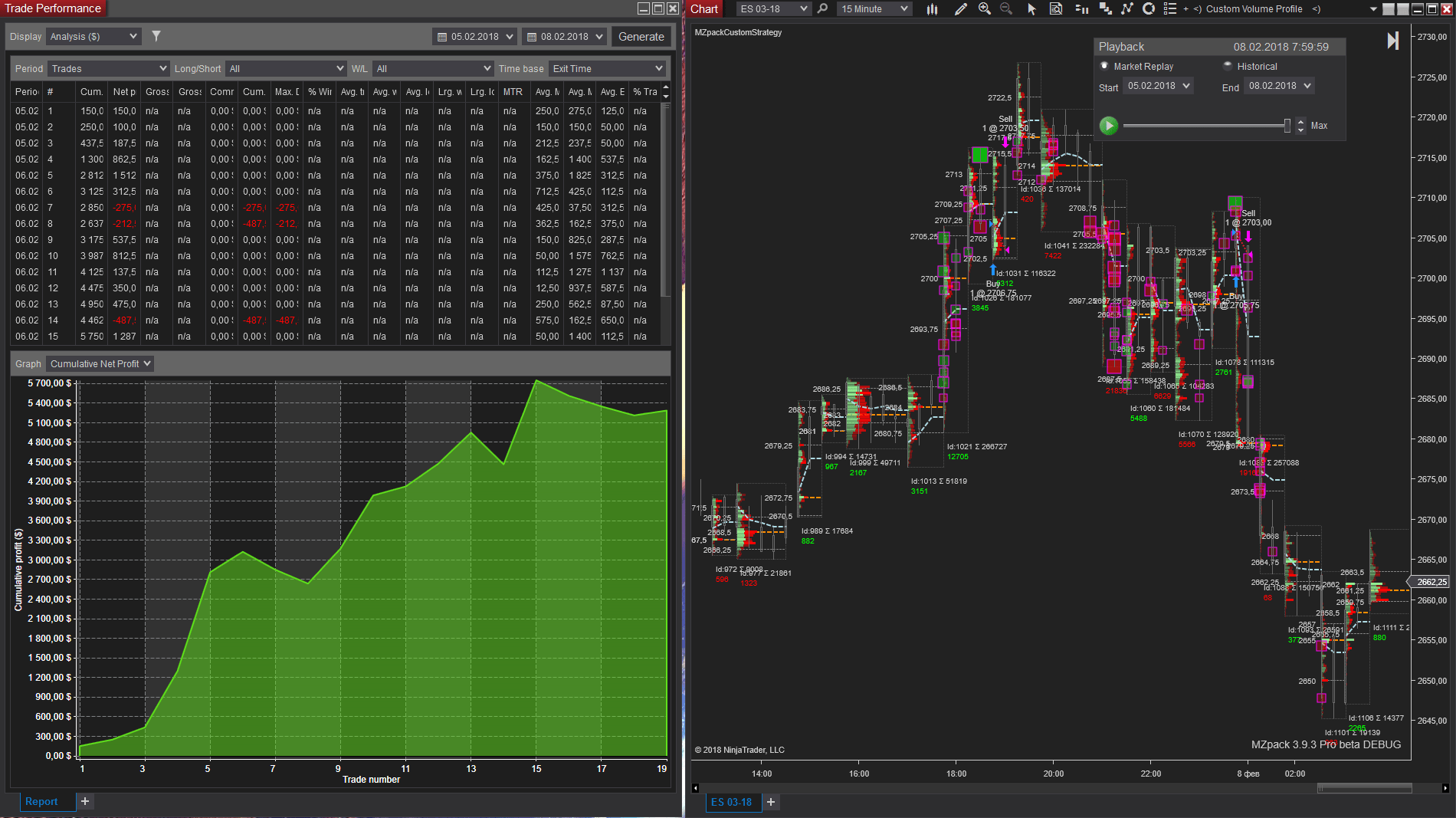 Try NinjaTrader 8 FREE