Description
Custom ranged, preconfigured periodic profiles (Session, Bar, Bars (each N bars), Daily, Weekly, Monthly, Quarterly, Yearly) and Composite profiles
TPO or Market Profile
Unlimited number of profiles on the chart
Price aggregation
Full ladders and volume profile statistics: Total volume, bid/ask volume, POC/dPOC, VAH/VAL/dVAH/dVAL, Delta
VWAP with two standard deviations
Up to 3 Stacked Volume Profiles, e.g. composite, monthly, etc.
Profile presentations: Ladders, Area, Contour
Custom levels with alerts
Notifications/alerts (e.g. on volume, on delta etc.) – not implemented yet
Buy/Sell trade attribution by last Bid/Ask info or UpDown tick.
Supported modes: Tick replay – on/off; Calculate: OnEachTick/OnBarClose
Custom ranged Volume Profile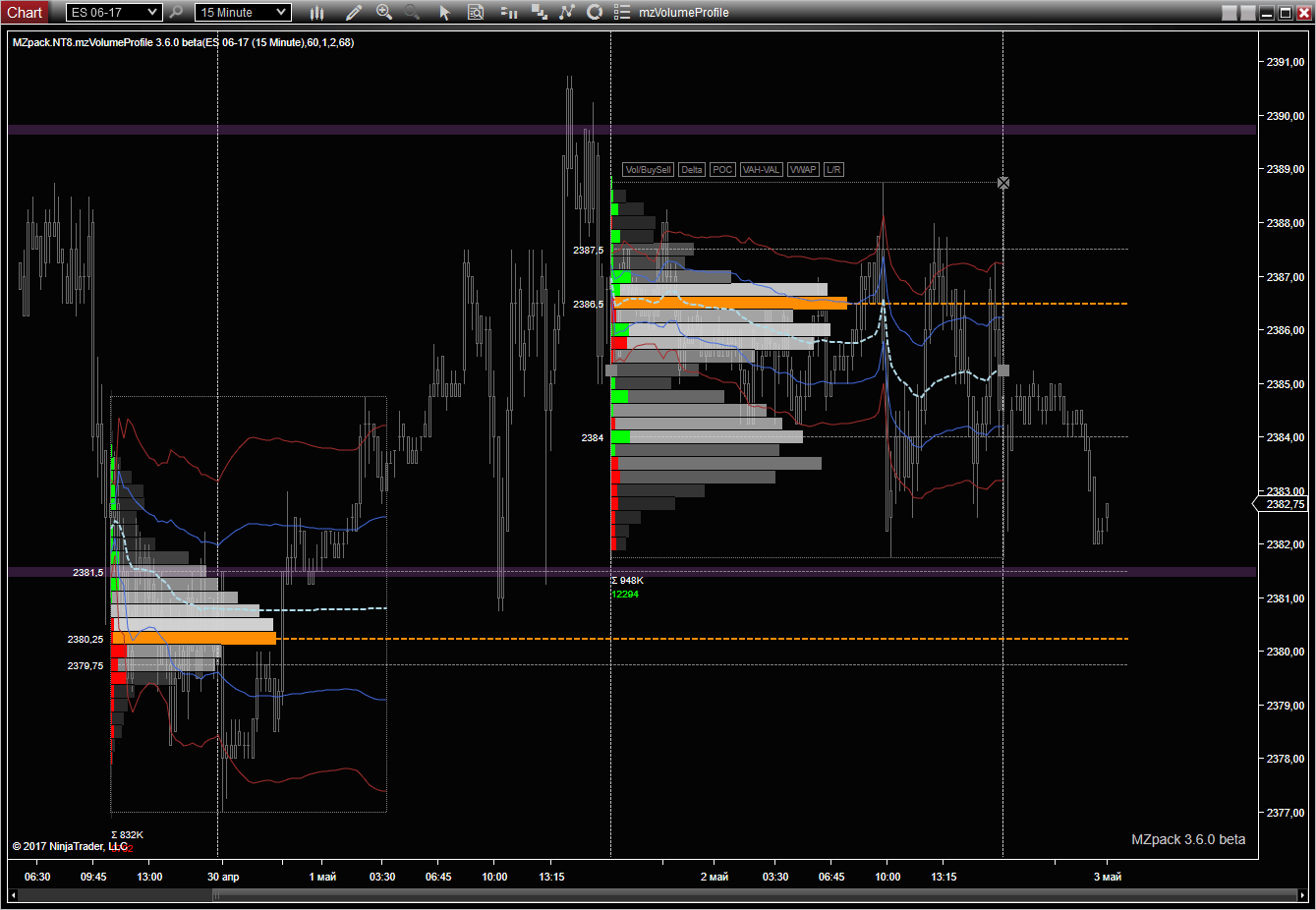 Periodic session Volume Profile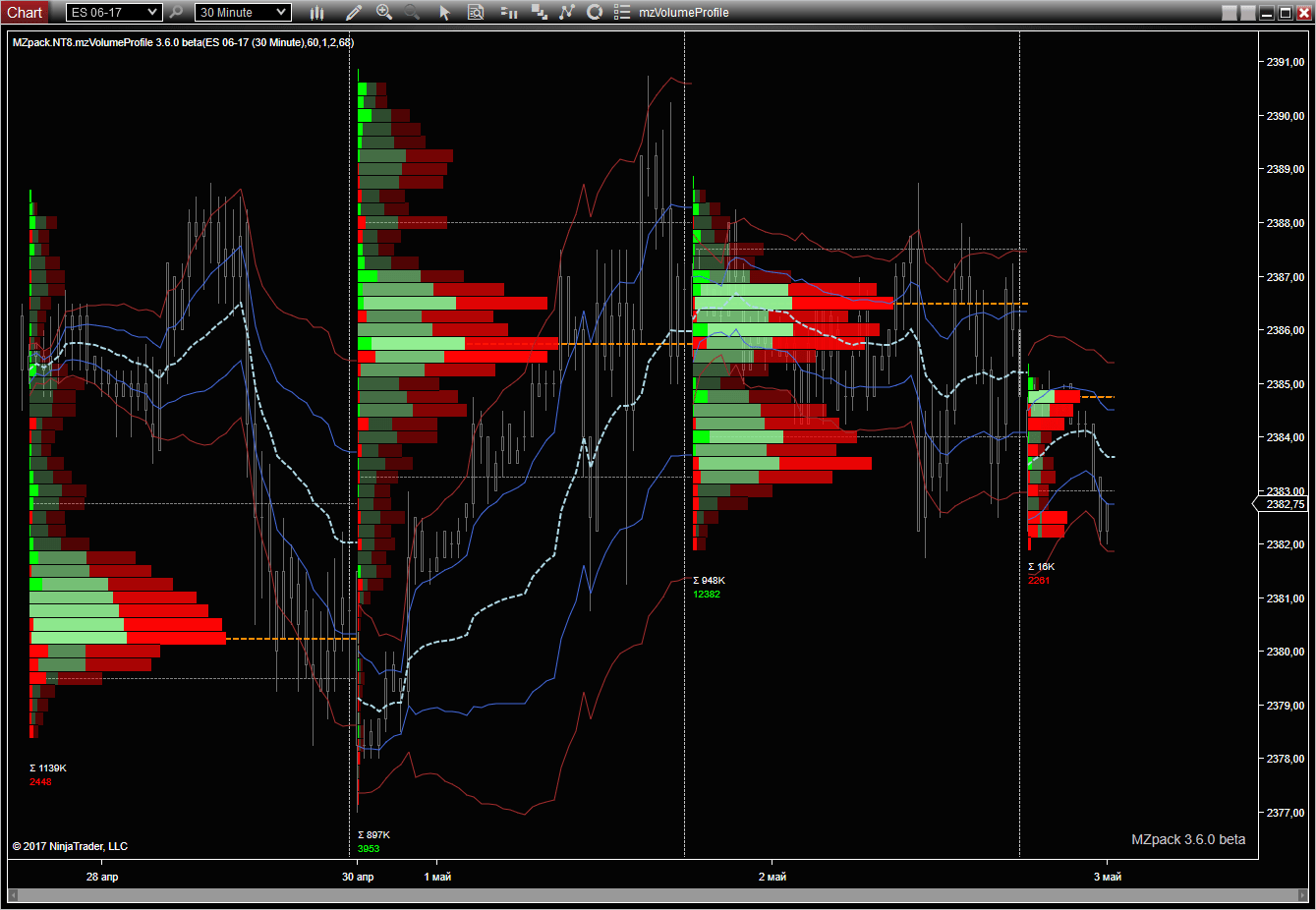 Periodic bar Volume Profile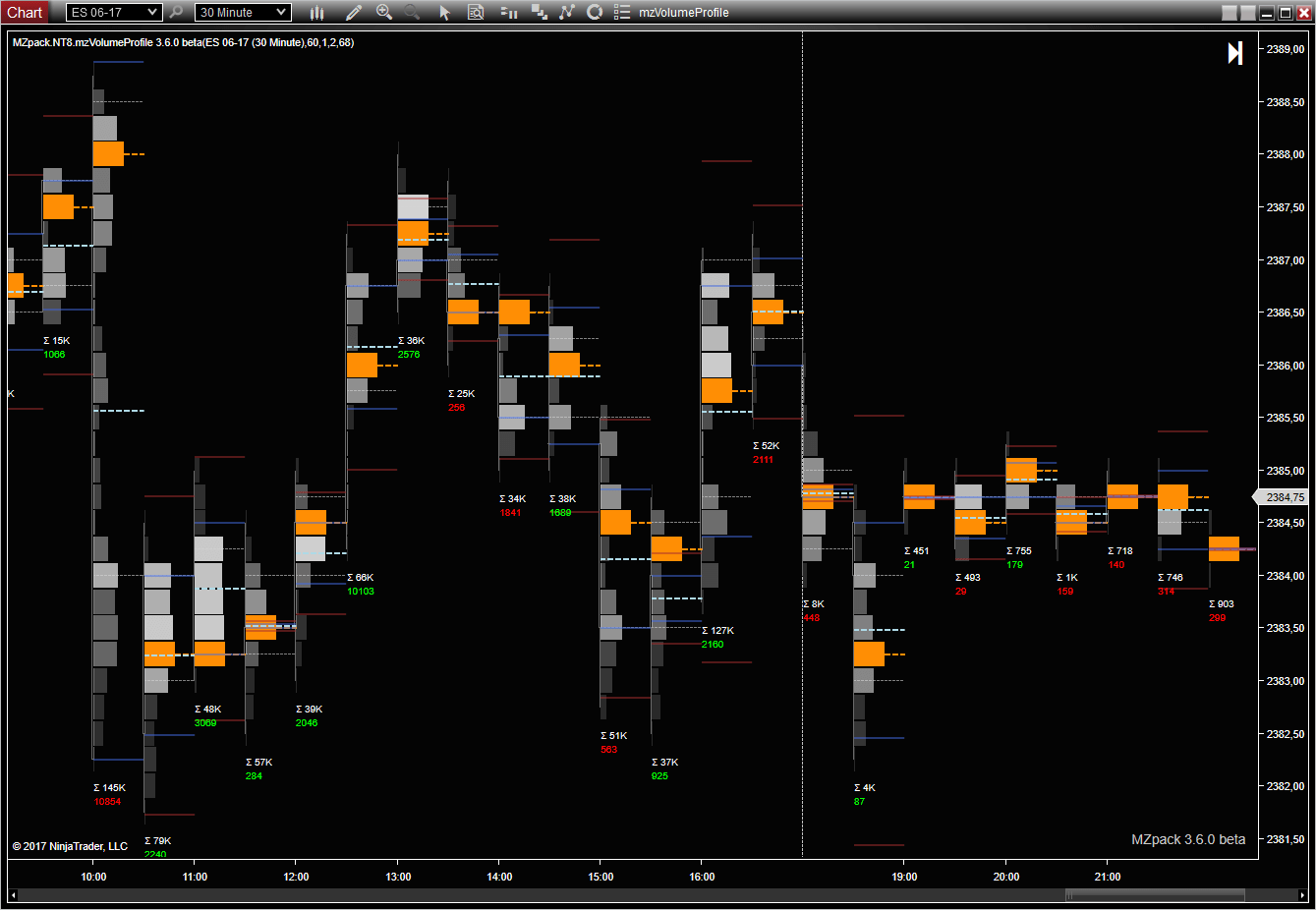 Composite Volume Profile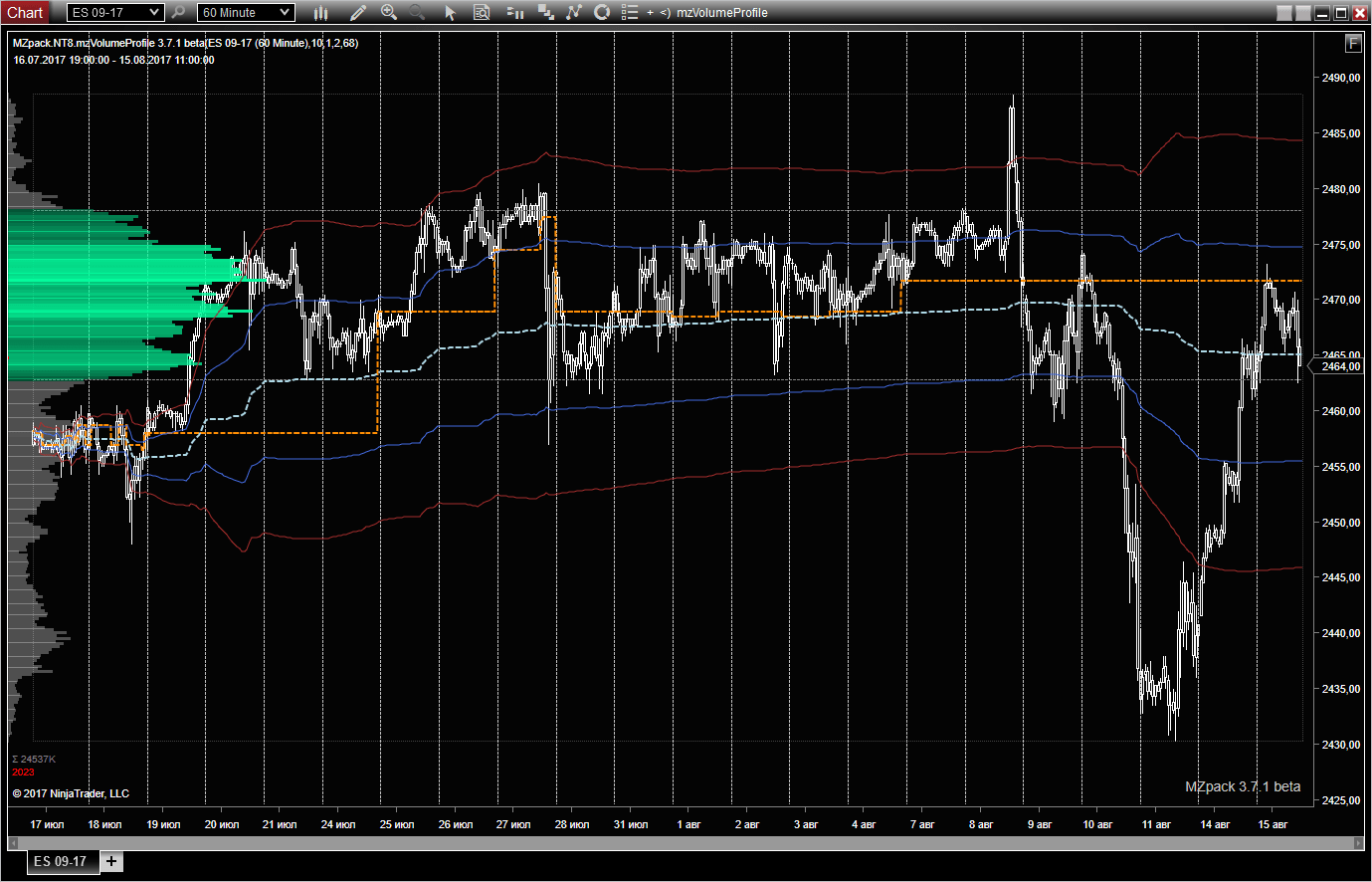 Stacked Volume Profiles
It's up to three independent Volume Profiles at the right margin of the chart. Cumulation and shifting functions are available. E.g.
Sessions[2] cumulates VP for two last sessions.
Session[1] shows VP for one session ago.
Session[0] shows VP for current session.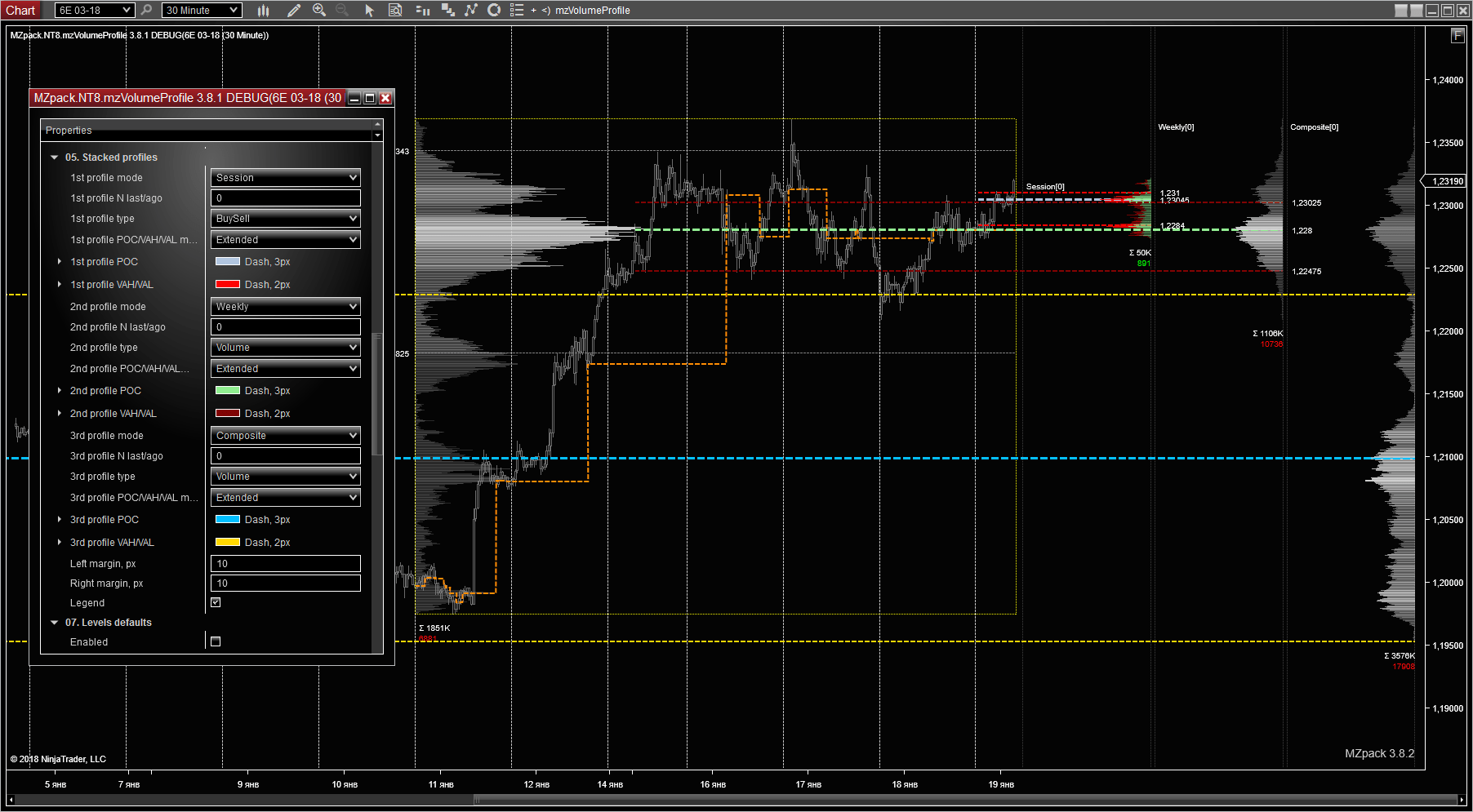 Market Profile (TPO)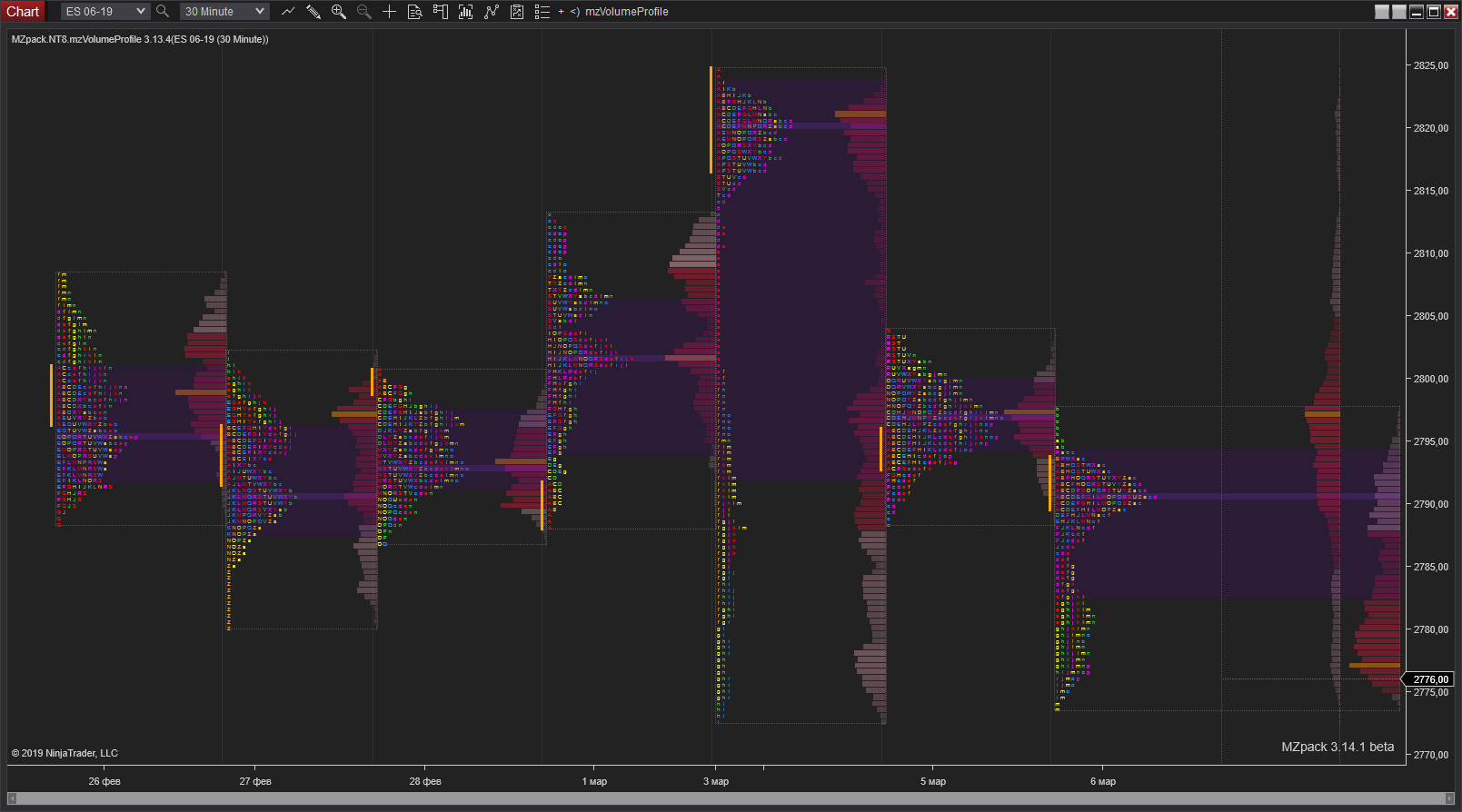 Profile Presentations
mzVolumeProfile has 3 types of profile presentation: Ladders, Area, Contour.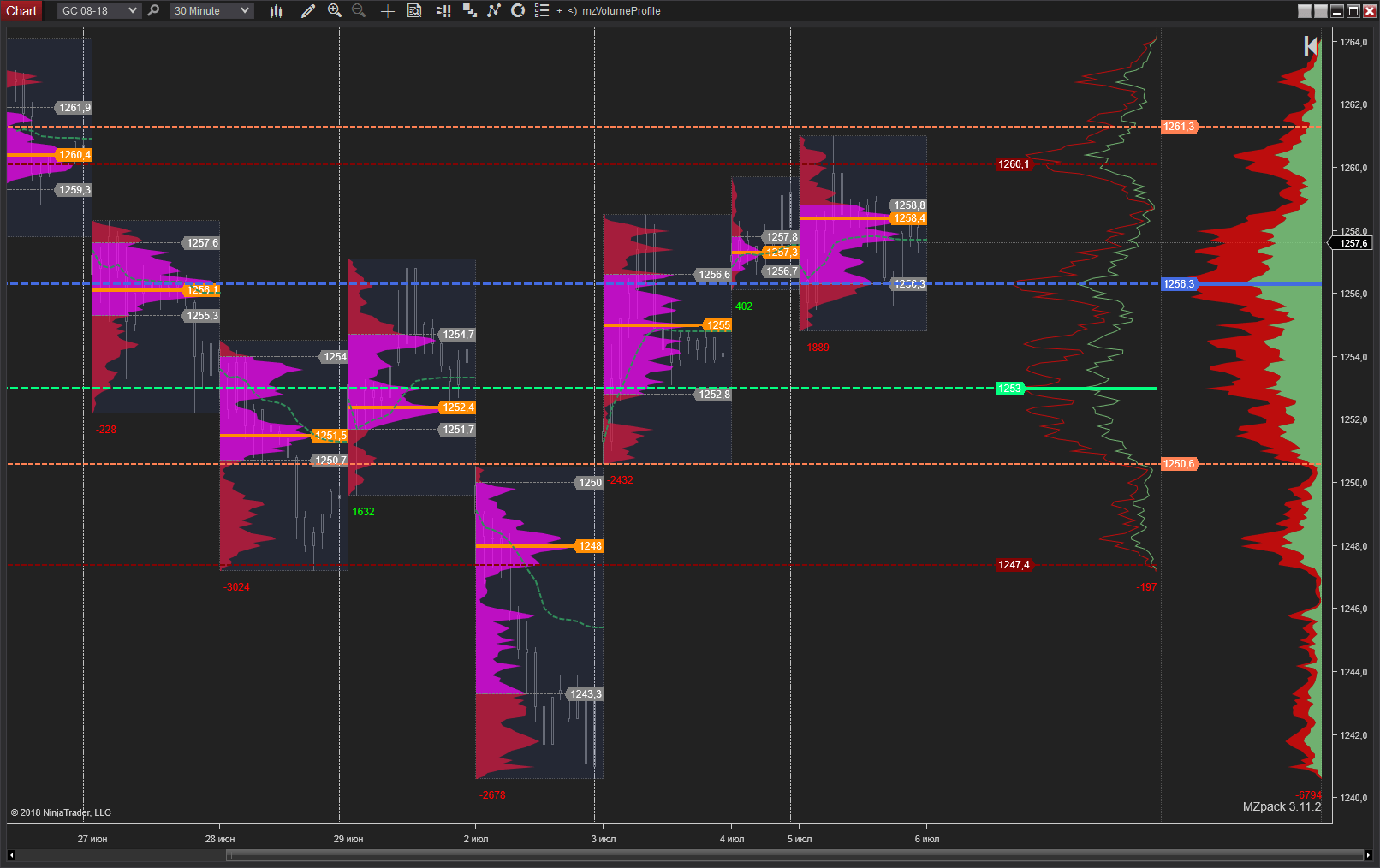 Additional video
Supported markets
Futures
Stocks
Crypto
CFD
Requirements
64-bit NinjaTrader 8.0.15.1 or later (recommended)
32-bit NinjaTrader 8.0.15.1 or later (available upon your request)
4Gb of RAM or more
We guarantee free updates and support in a licensed period.
Moving your license
The license is linked to your PCs with product activation. But if you change machines or its hardware parts or/and software components, you will be able to contact us to move the license free of charge in 24 business hours.
Ask question
If you have any question about payment process, upgrade policy etc. please let us know.
Try before buy
TESTIMONIAL DISCLOSURE: TESTIMONIALS APPEARING ON WWW.MZPACK.PRO MAY NOT BE REPRESENTATIVE OF THE EXPERIENCE OF OTHER CLIENTS OR CUSTOMERS AND IS NOT A GUARANTEE OF FUTURE PERFORMANCE OR SUCCESS.