Q: How to install MZpack?
A: Please read installation instruction on download page.
Q: How to update MZpack to current version?
A: Download MZpack installer and install MZpack as described on download page. You no need to uninstall previous version of MZpack.

Q: High memory usage or "Out of system resources" message appears after some MZpack indicators are placed on chart.
A: NinjaTrader may need big amount of system memory in some cases.
Check if any unused workspaces with MZpack indicators are opened.
Set Days to load parameter of chart is equal to 0 (i.e intraday market data only) for all chart with tick data series BEFORE applying any of MZpack chart templates or indicators to it. Set this parameter to no more than 5 for all others charts.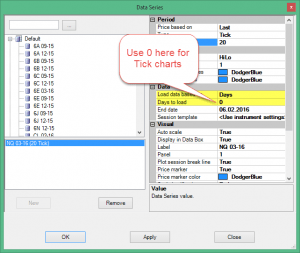 We added parameter for all MZpack orderflow-based indicators to control amount of market data loaded for tick charts. It setted to "Intraday data only" by default. If you need more historical data on chart set this parameter to false and control amount of loaded data by Days to load parameter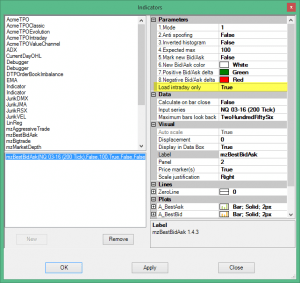 For additional information please read this article How to boost NinjaTrader.
Q: Where I can find chart templates and trading setups?
A: MZpack installer includes some chart templates as a starting point. Chart templates described in User Guide. Also check Education section at site main menu to lear more. Discover more trading setups on Trading Setups page.