Volumes for Cryptocurrencies (eg. BTCUSD, ETHUSD, etc.) are adjusted automatically.
These settings are essential when adjusting charts for a Cryptocurrency instrument:
– General – Crypto decimal places
– mzVolumeProfile: Common – Ticks per level
– mzFootprint: Filters – Ticks per level
– mzMarketDepth: Common – Level min height, px. Set the minimal height of level in pixels on the chart. It's useful for instruments with tiny tick sizes
See mzMarketDepth Indicator vs NinjaTrader Order Flow Market Depth Map on BTCUSD futures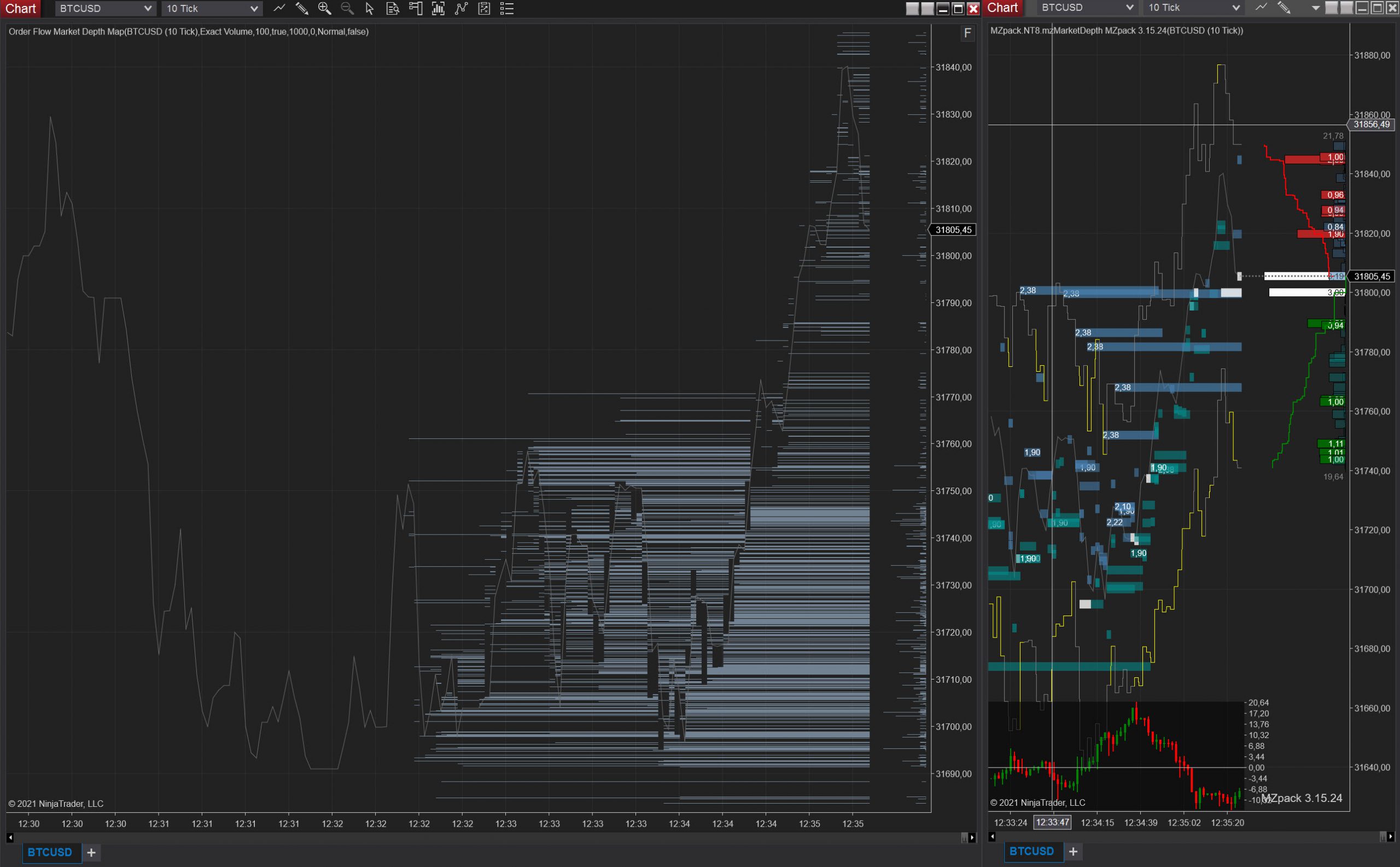 Check out pre-installed workspace 'MZpack – Day Trading – BTCUSD'
Note: MZpack 3.15.24 or later required.