E-mini SP500 Microstructure Reversal Pattern
Here we use 1 Tick and 5 Sec charts for tactical reaction. And 30 Min TPO chart as big picture. Time is GMT+3.
We can see high quantity of buy orders in order book (4) dysplayed by mzMarketDepth indicator. (1), (2) – aggressive sell trades detected by mzAggressiveTrade indicator. The very notable moment is that we don't see down trend continuation after that. And at (3) we see aggressive buy trade on session low and TPO POC. Here we can go long with short stop and very good R:R.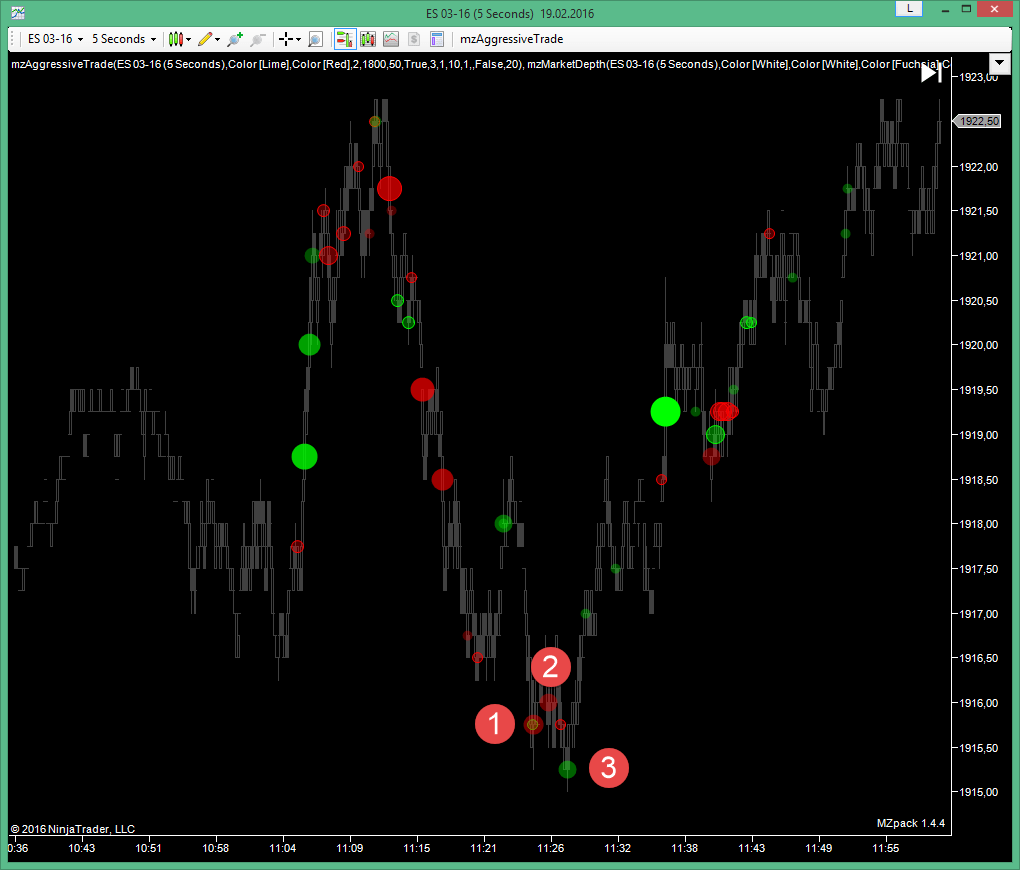 For better results use this E-mini SP500 microstructure reversal pattern in combination with other methods to determine strong day levels. Also you can use this pattern dispalyed by MZpack NinjaTrader indicators on other tickers.
Chart templates for E-mini SP500 Microstructure Reversal Pattern
This templates were adjusted for trading during American session. Download, unzip and copy xml to NinjaTrader 7 chart template folder: C:\Users\<Your user name>\Documents\NinjaTrader 7\templates\Chart
Download chart templates