Historical and Real-time Order Book on Your Chart
Indicator name: mzMarketDepth
The MarketDepth NinjaTrader indicator displays orders resting in the DOM (Depth Of Market) and displays its on chart as historical data. This awesome order book NinjaTrader indicator can be placed on any type of chart from 1 tick to 30 minutes or more, Renko bars, range bars etc.
MarketDepth Indicator features
Historical DOM and Realtime DOM
Order book volume (quantity) display filters
Displays quantity inline with detailed pop-up information
Tracks liquidity migration
Hold higher volumes and Hold levels options
Imbalance indication
Smart color coding of volumes
Auto-scaling to fit all order book levels on the chart
Sound alerts
MZpack MarketDepth Indicator can be used by scalpers and day traders.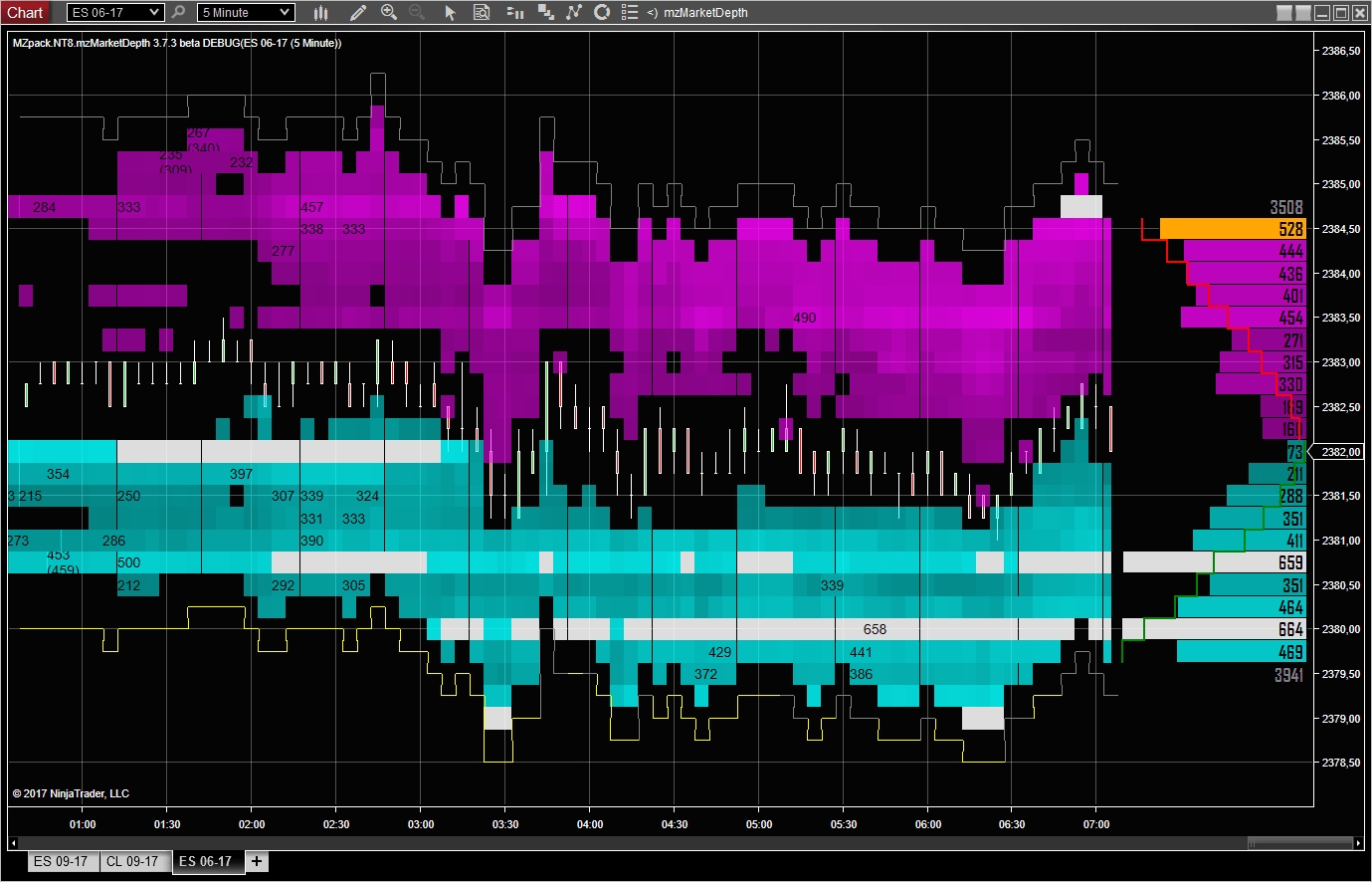 Hold higher volume and Hold levels options
Quantity of limit orders (or liquidity) in order book might change several times per millisecond making blink effect in other indictors. So if the trader needs to keep extremal quantities in the order book he can activate Hold higher volumes option of MarketDepth indicator. Use Hold levels option to see strong DOM levels before price can reach it by Market Depth scope.
Imbalance indication
Imbalance is a difference between bids and offers volumes. You can set an imbalance amount in percentages and select a color for it. Imbalance displayed on order book edges.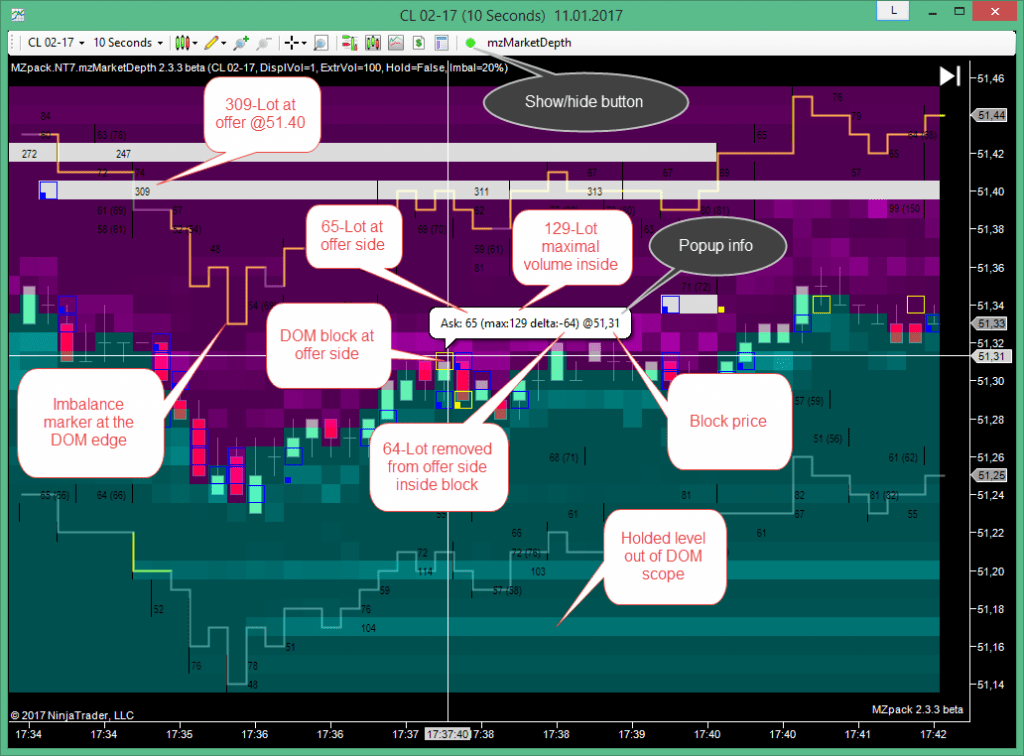 Liquidity Migration Tracking
Migration here means adding/removing limit orders. See picture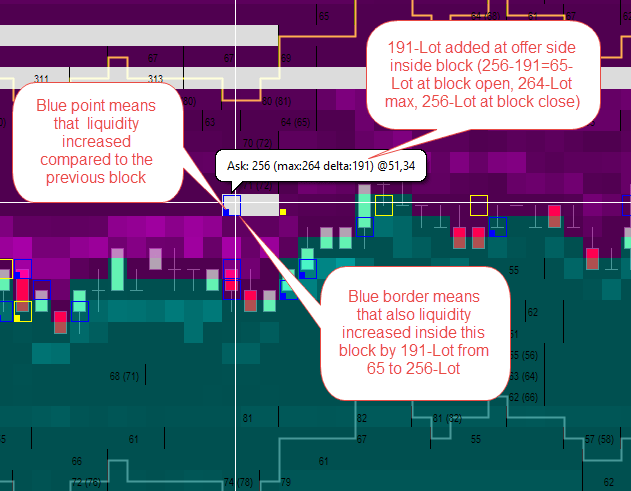 MarketDepth Indicator Settings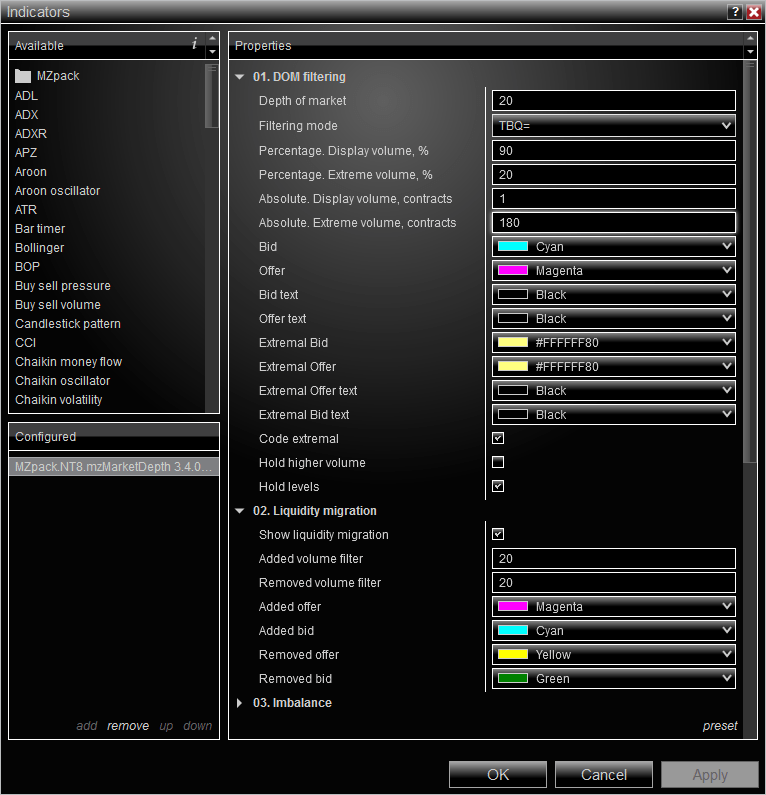 Using MarketDepth NinjaTrader Indicator in day trading
Thanks to MarketDepth indicator's chart type invariation and built-in filters you can use it in day trading. Think about big orders in the order book as support and resistance levels and price attraction levels depending on context. One of momentum strategy is breakout of high volume order book level from value area before it.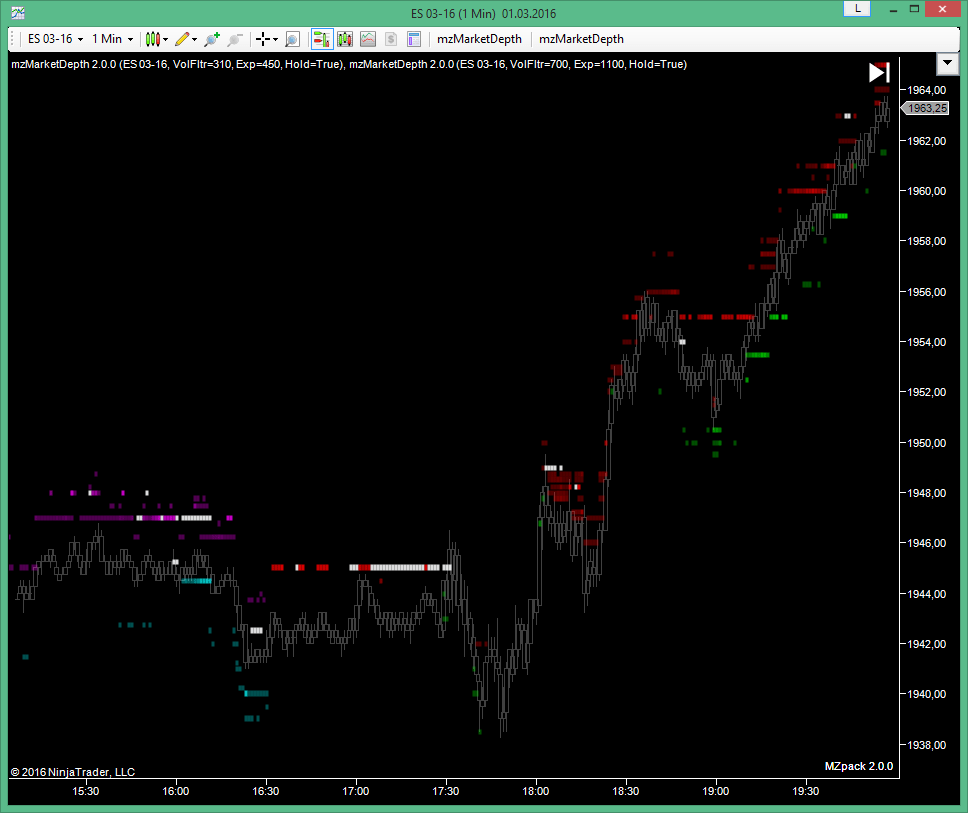 On this ES chart two mzMarketDepth indicators with different filters were placed. One indicator is for Europe session and another one for American session.
Video
Download MarketDepth Indicator for NinjaTrader  7 FREE