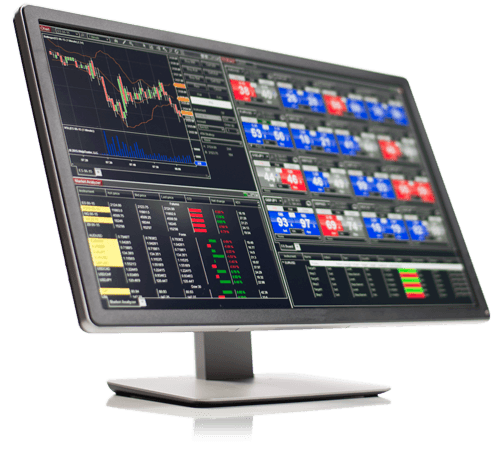 Our Recommended Trading Platform
NinjaTrader is our #1 recommended active trader platform.
Download NinjaTrader & receive immediate FREE access to:
Real-time futures data
Unlimited real-time forex data
Advanced charting
Trade simulator
Strategy development and backtesting
Connect to NinjaTrader Brokerage, Interactive Brokers, TD Ameritrade & more…
Why you should trade with NinjaTrader?
NinjaTrader is the industry leader in trade management features!
Advanced Trade Management (ATM) is NinjaTrader's signature order management technology that lets you pre-define personal trade management strategies including multiple profit targets and stop loss orders, one-cancels-other (OCO) orders, auto-breakeven stops, trailing stops and much more. This feature con significantly enhance trade performance by automatically submitting all entry/exit orders within milliseconds! This feature alone tends to cover the cost of the platform while simultaneosly lowering your stress level by eliminating the "deer in the headlights" feeling commonly associated with manually managing multiple exit orders in fast moving markets.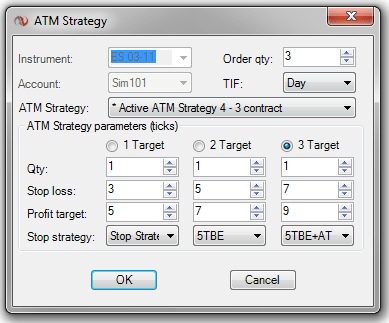 Chart Trader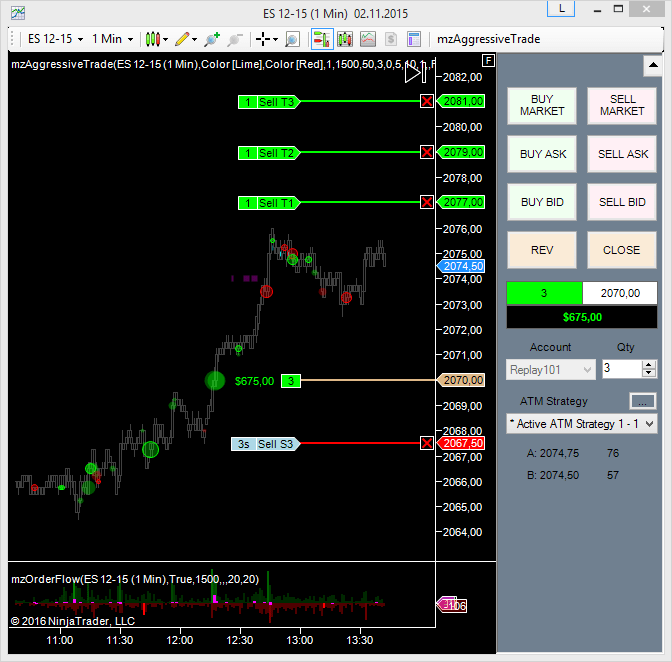 Easy to see trade visualization on the chart
Single click order entry, modification and cancellation from the chart
Can be used with Advanced Trade Management (ATM) module
Educational and Support
Our team is technically familiar with NinjaTrader and provides basic client assistance. The NinjaTrader team however is deeply versed in all aspects of platform operation and can be easily accessed through email or their support forum. Their dedicated team of twenty plus client support specialist are at the ready should you ever need platform assistance. In addition, NinjaTrader provides daily educational webinars and a complete context sensitive online user's manual interlaced with many product videos to minimize your platform learning curve.
Free daily NinjaTrader training webinars
Media rich help guide
Video library
Active user community
How to install NinjaTrader
Watch this video to learn how to install NinjaTrader and connect to market data.