mzVolumeDelta
– In Volume mode when Show = Icebergs only iceberg volumes are shown. This allows cleary to see iceberg buy/sell imbalance in three different ways: Total, Stacked, Opposite. Enable 'Orderflow – Reconstruct tape' option while using Icebergs.
– Added 'Bar Delta alert' option. Alert is triggered once on the absolute delta of the bar.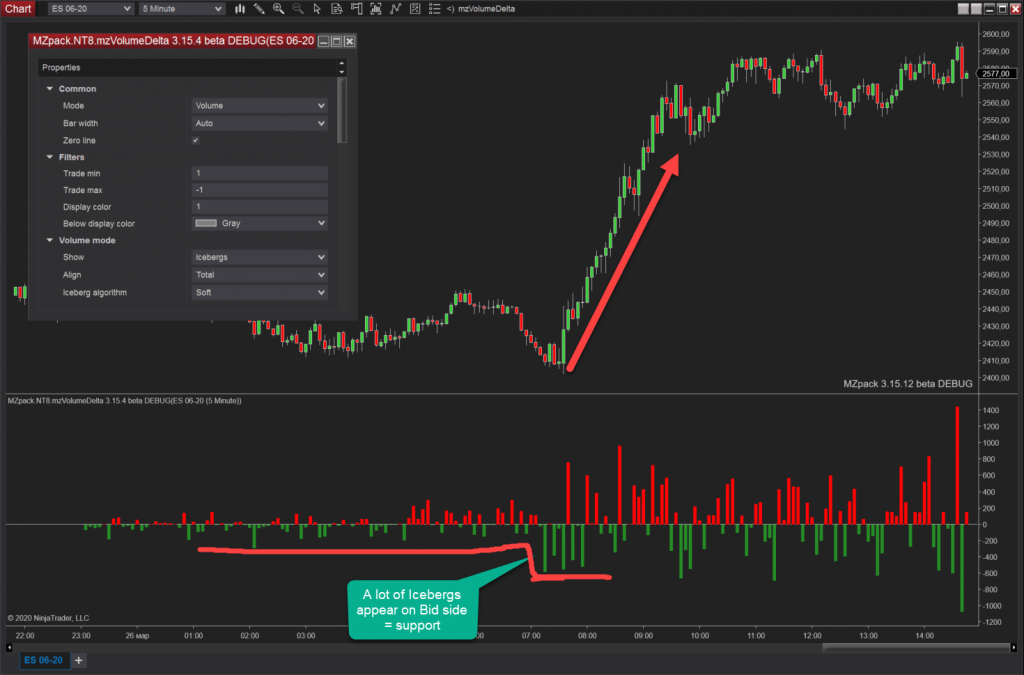 Common
– Added global volumes divider, see 'Orderflow – Volumes divider' parameter. Now you can adjust volumes processing in any MZpack indicator in one click.
Use 1 million for the Crypto market.
– Fix. Overflow of a volume value might occur in the Crypto market.