02/12/2019. E-mini SP500 – Trade by The Trend
Download workspace: MZpack – Trade by The Trend – ES
The position has two parts.
The big picture (see 30-Minute chart)
Up-trend on 30 Minute chart. The price is above daily VWAP at VAH
Orderflow events
Significant Buy initiative 150-Lot (aggressive) from inside day open range
A range of consecutive aggressive BUY orders
Microstructural events (see 10 Tick chart)
172-Lot Buy after 172-Lot Sell trade. Buyers are taking control
Steady support on BID side
The entry was made from 1st standard deviation of the day.
Stop loss order is under day VWAP. Take profits are near 7-days high with RR = 2.5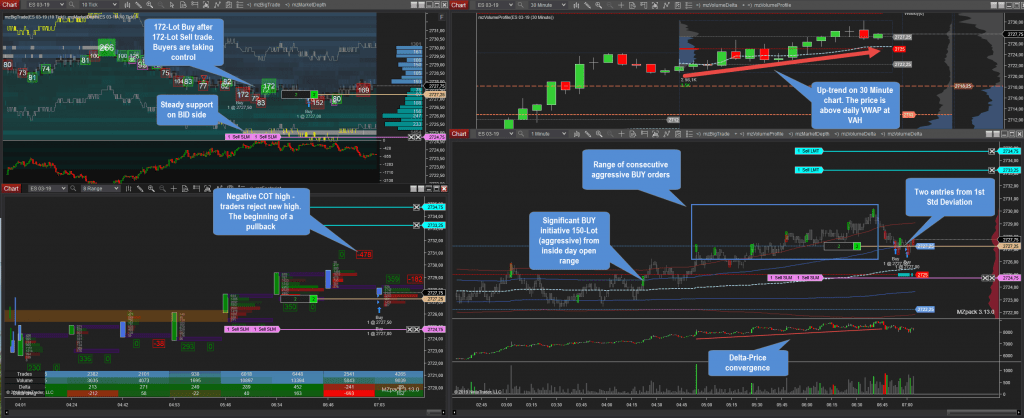 Reasons to close the long
The exhaust of volume and trades number with first significant negative COT-high (close 1/2)
Huge negative COT-high (1/2)