NQ 03-19 Trade with MZpack Indicators

We are using M15, M5 and 20 Tick NQ03-19 charts with mzBigTrade, mzVolumeProfile,
mzMarketDepth and mzVolumeDelta.


Using the M15 chart we see that the price was stopped at the VAH after the Long Delta
Volume growth.
Also we can see at M5 chart that the Sell Volume Delta is greater than the Long Volume
Delta near the VAH.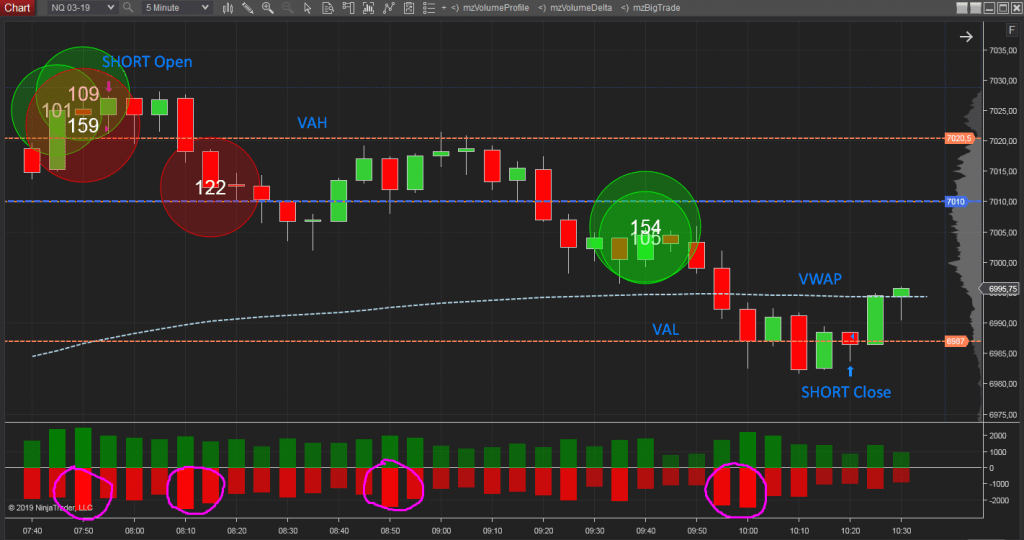 Using the 20 Tick chart the Short position was opened.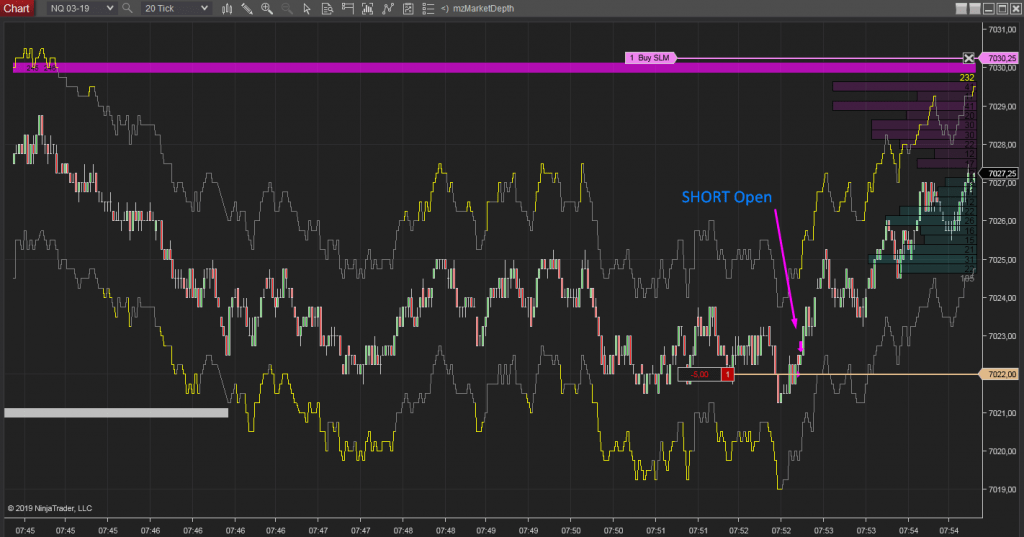 The SHORT position was closed near VAL after the price was stopped while the Sell
Volume Delta was greater than the Long Volume Delta.