ES 03-19 Trade using MZpack Indicators

We are using M5 and 400 Tick ES 03-19 charts with mzBigTrade, mzVolumeProfile and
mzVolumeDelta.


Using the M5 chart we see that the price was stopped at the 2696,00 – 2697,00 zone.
Secondly the price was stopped during the Negative Delta Cluster after several SELL Big
Trades.
Also we see the Negative Delta Cluster (400 Tick chart) and the Big Positive Delta (1,1K)
after it in Volume Profile. The LONG position was opened.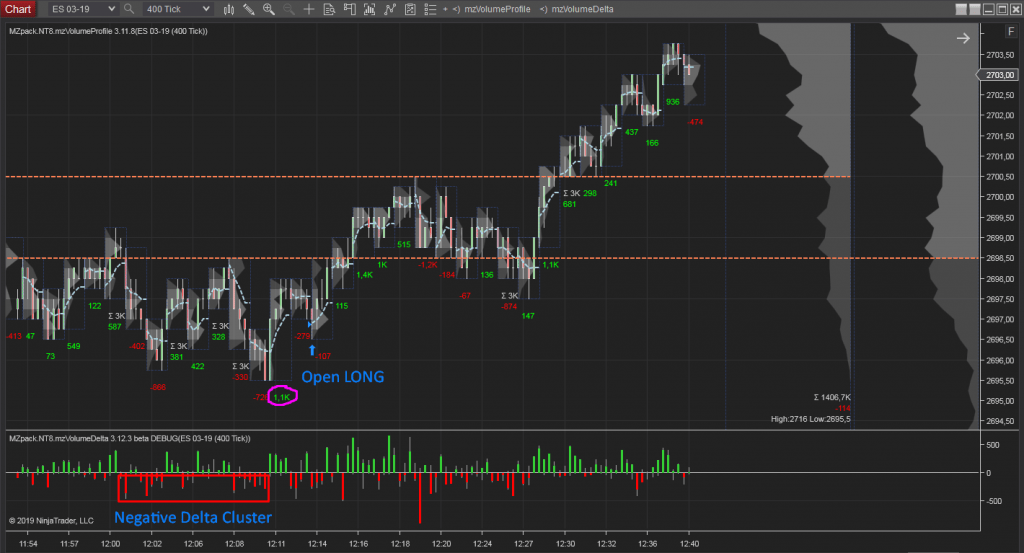 The LONG position was closed near POC and VWAP.