Gold (GC) Trade With MZpack Indicators
We are using M5, R10 and 20 Tick GC 02-19 charts with mzBigTrade, mzFootprint, mzVolumeProfile and
mzVolumeDelta indicators.

Using the R10 chart we see the significant changes of DELTA and DELTA% (from -10,35%
and -13,34% to +22,87%).
In the highlighted rectangles we see that Sell Volume > Buy Volume, but the price is not
going to step down.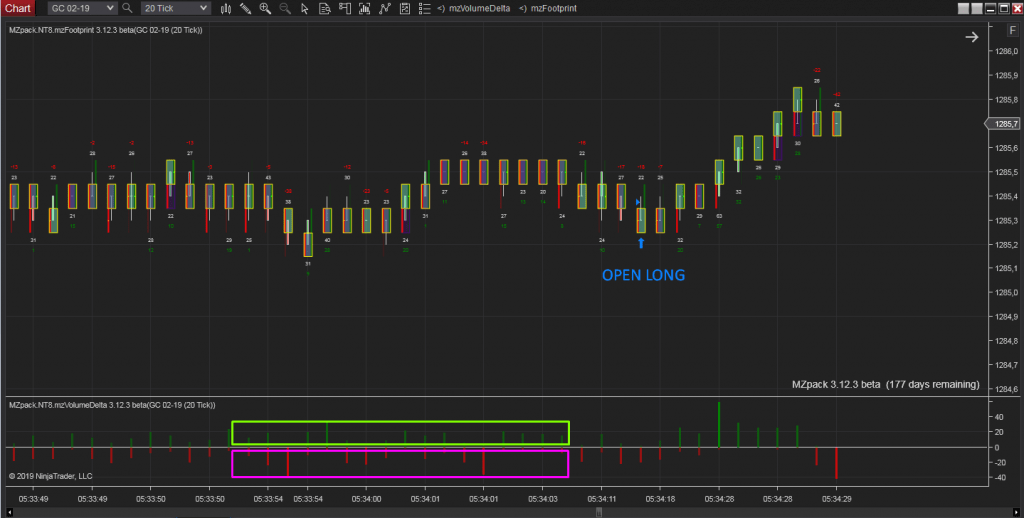 Looking at 20 Tick chart we can get the confirmation of it.
It's reasonable to Open LONG position.

The LONG position was closed near the POC level, taking into consideration the ending
line of the previous LONG Big Trades.