Crude Oil (CL) Trade With 3 Indicators
We are using M5 and M3 CL 02-19 chart with mzBigTrade and mzVolumeDelta indicators.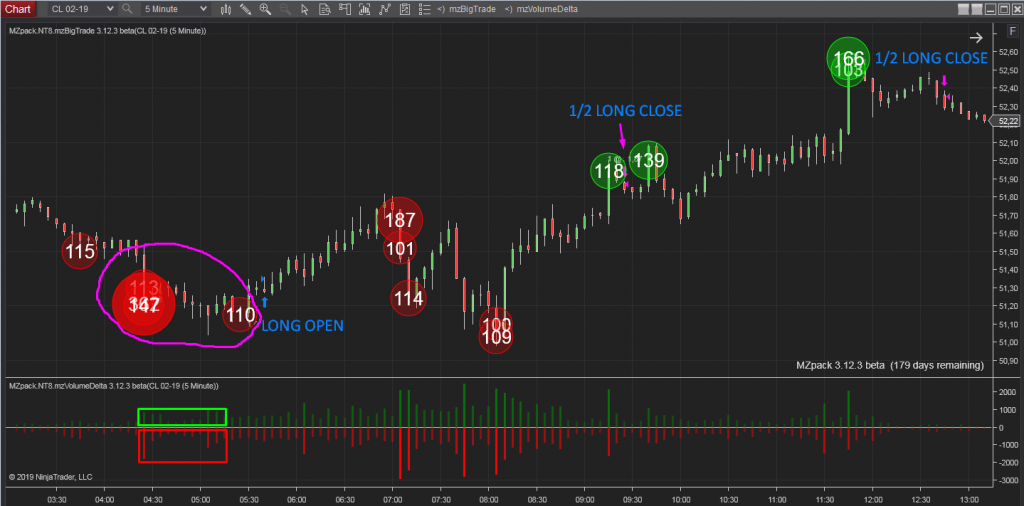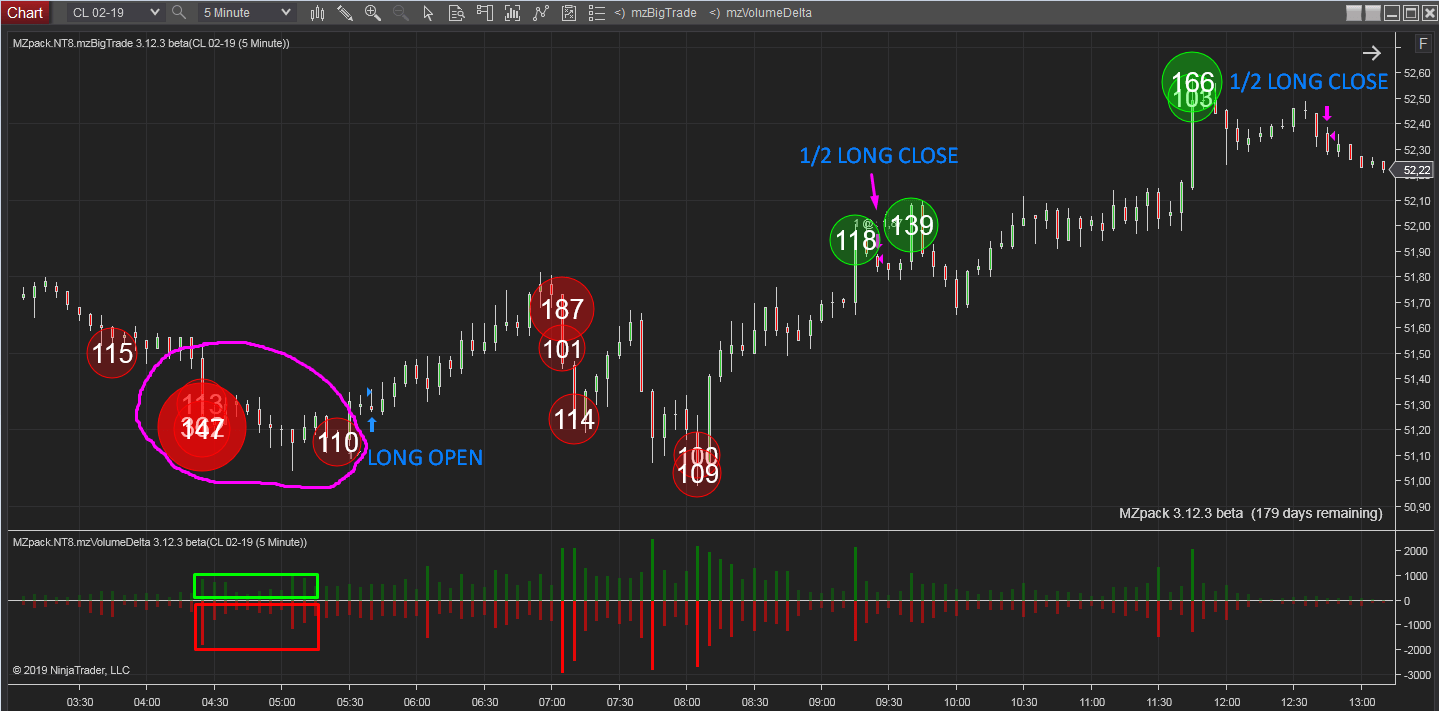 First we detected the Big Trade (347) and then another one (110).
We see that although the Big Trade Sell Volume > Big Trade Buy Volume the price was stopped.
With the help of M3 chart and the mzFootprint Indicator we can see some details: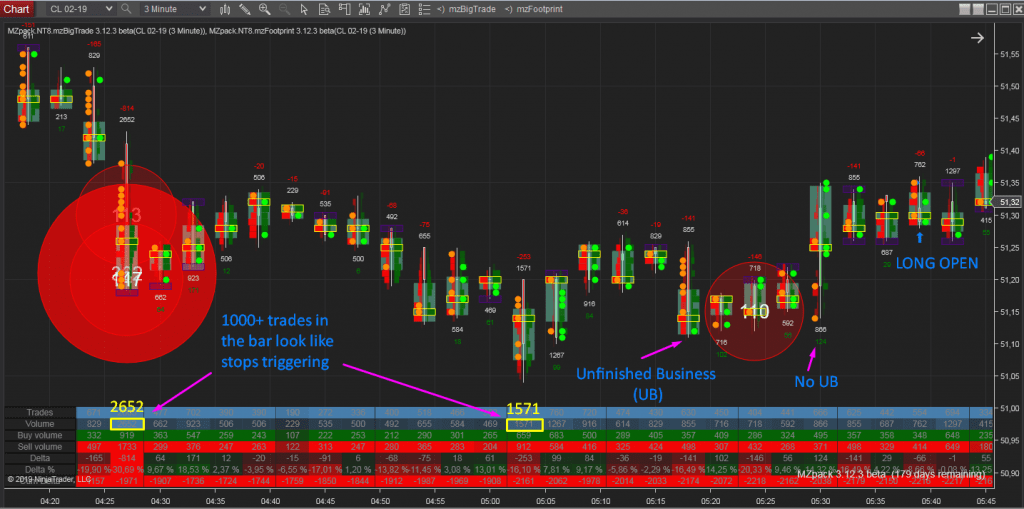 The Big Trades work as a support area.