Crude Oil (CL) Trade With mzBigTrade and mzFootprint Indicators
We are using M5 and M3 CL 02-19 chart with mzBigTrade and mzFootprint indicators.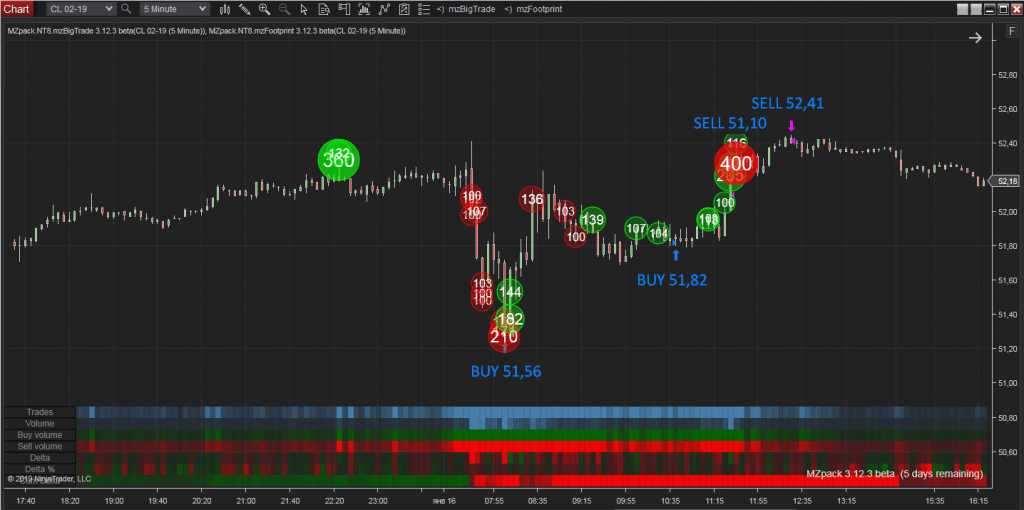 After several Big Trades, fall down of the price was stopped.
With the help of M3 chart and the mzFootprint Indicator we can see the details: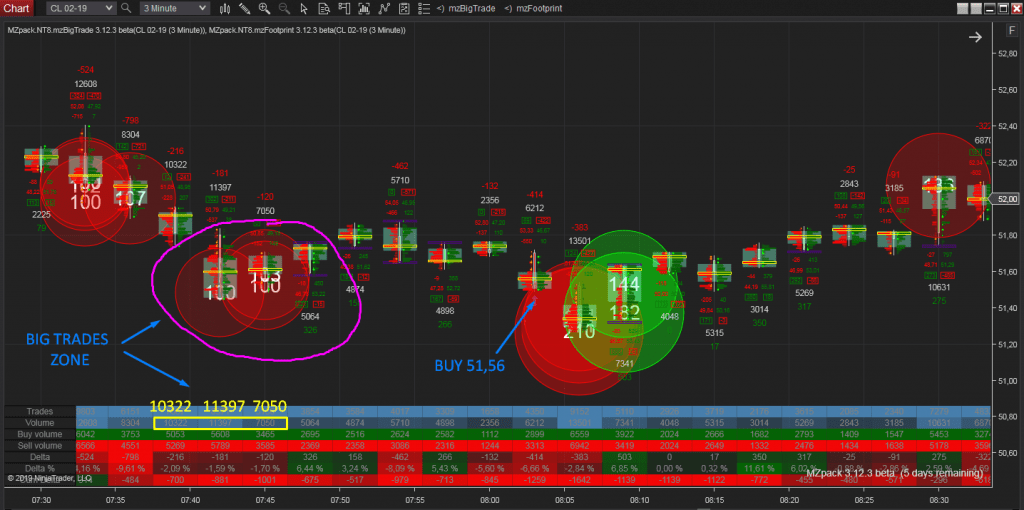 The "Big Trades" Zone works as a support area.