ES Scalping
We are using M5 and M1 ES 03-19 chart with mzVolumeProfile and mzVolumeDelta indicators.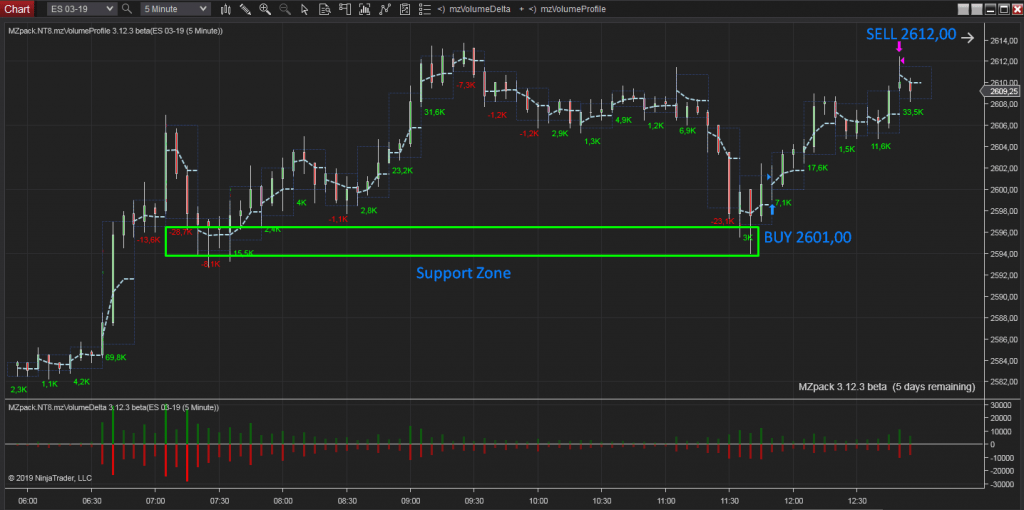 First, we see the "Long" Delta Support formation at 2594-2600 at M5 chart.
To open the position we use M1 chart of ES.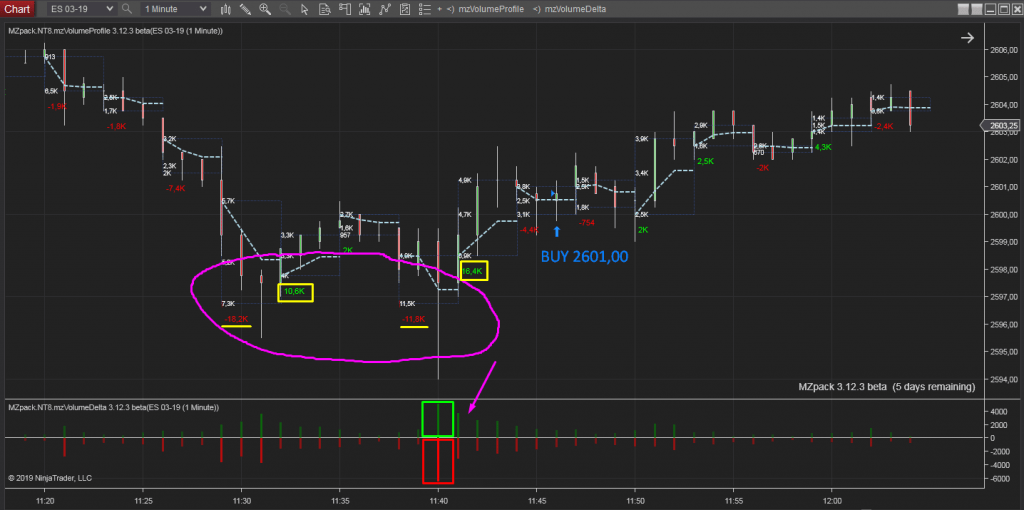 After the confirmation of the Support Level (10,6K and 16,4K) and paying attention to
the mzVolumeDelta indicator we open the LONG position.