Simple E-mini SP500 futures scalping strategy
In this yet simple scalping strategy, we will use some knowledge about Market Microstructure and Dynamic volumes based day levels (dynamic volume POC, VAL/VAH, VWAP, and deviations).
Strategy description
We have only 2 charts: 5 Min bars and 20 Tick bars.
5 Min will be a kind of 'big picture' in this context. We will register 2 types of signals: touching/testing/re-testing Dynamic volumes based day levels and Market-Limit orders executions.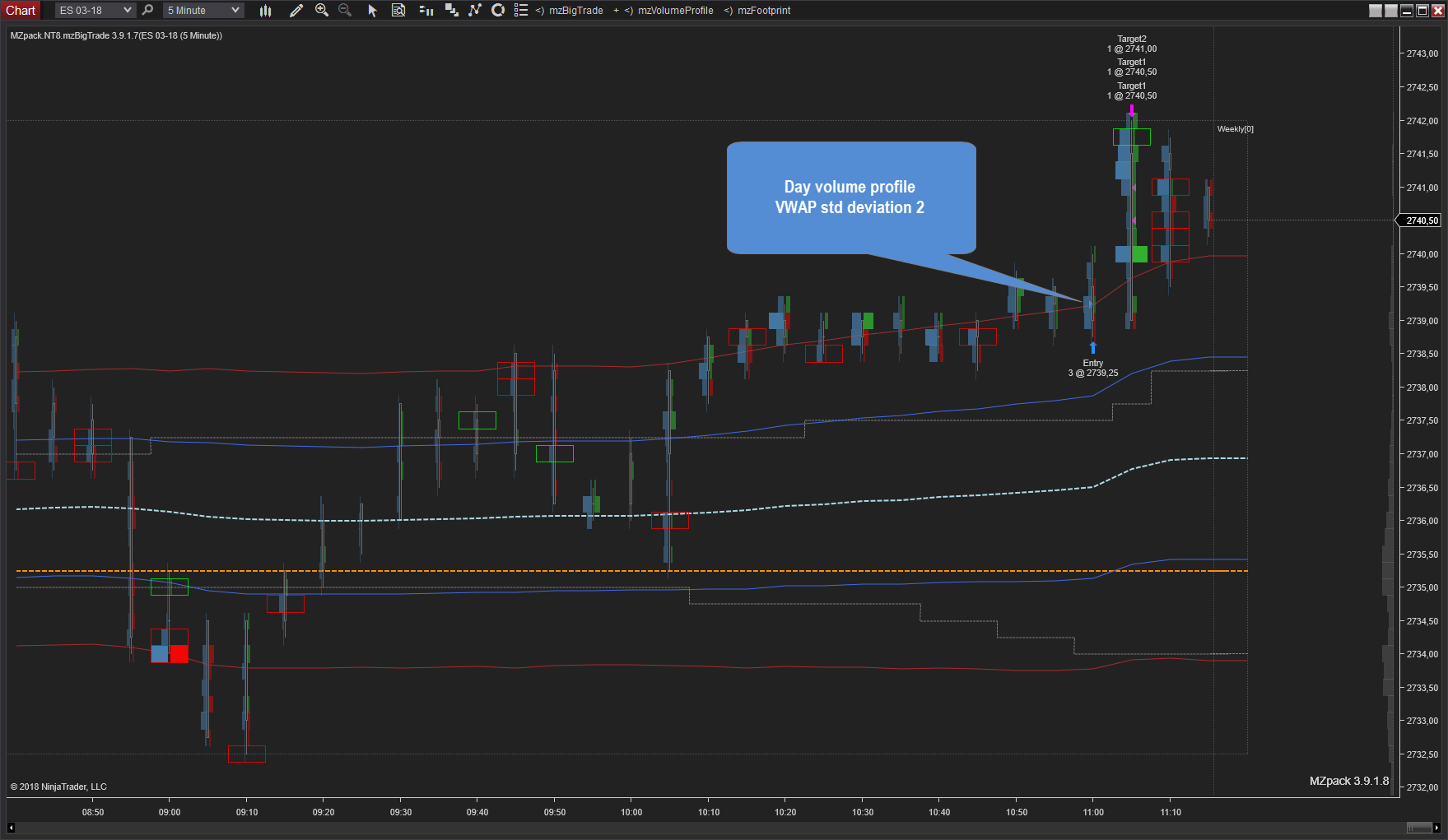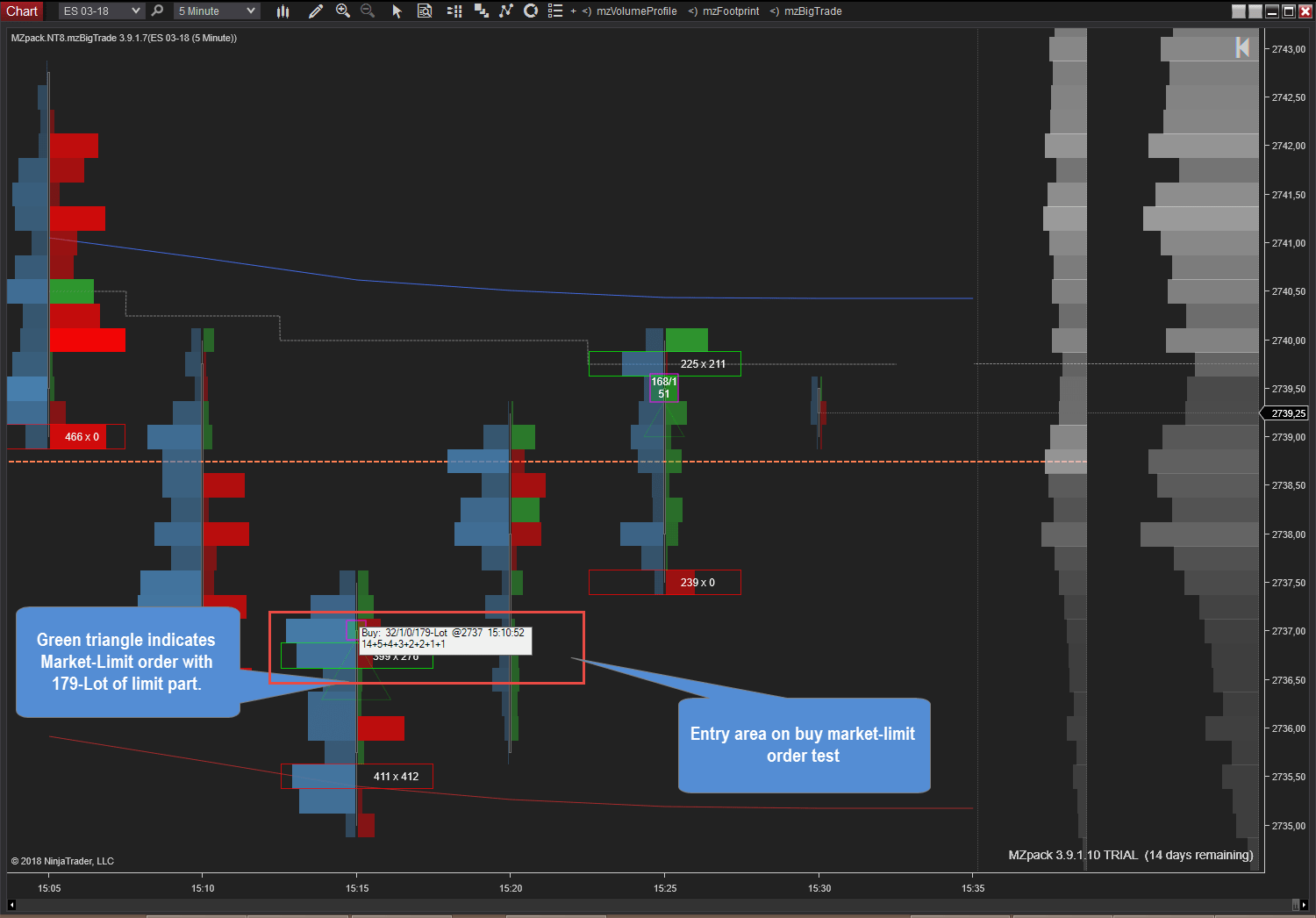 Next step is to get a signal on 20 Ticks chart. We will spot well visible levels of support/resistance with DOM pressure clusters and/or iceberg orders of meaningful size.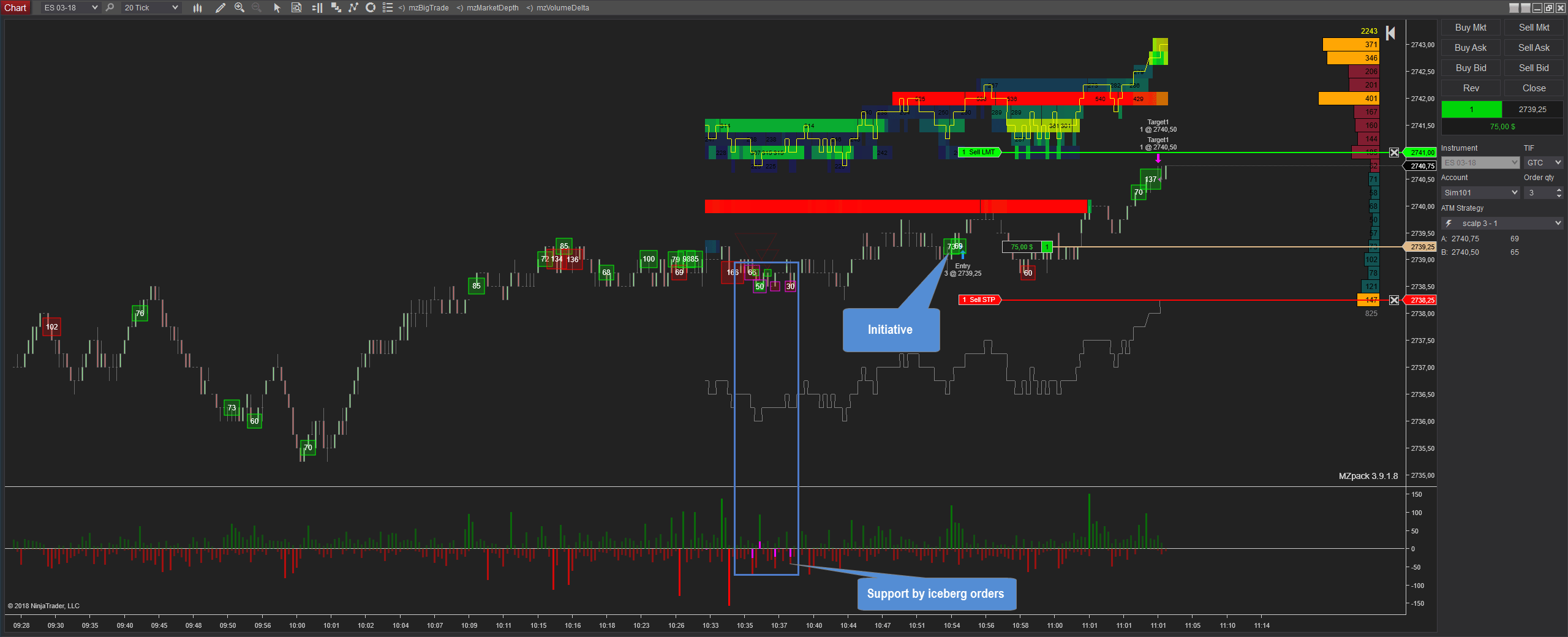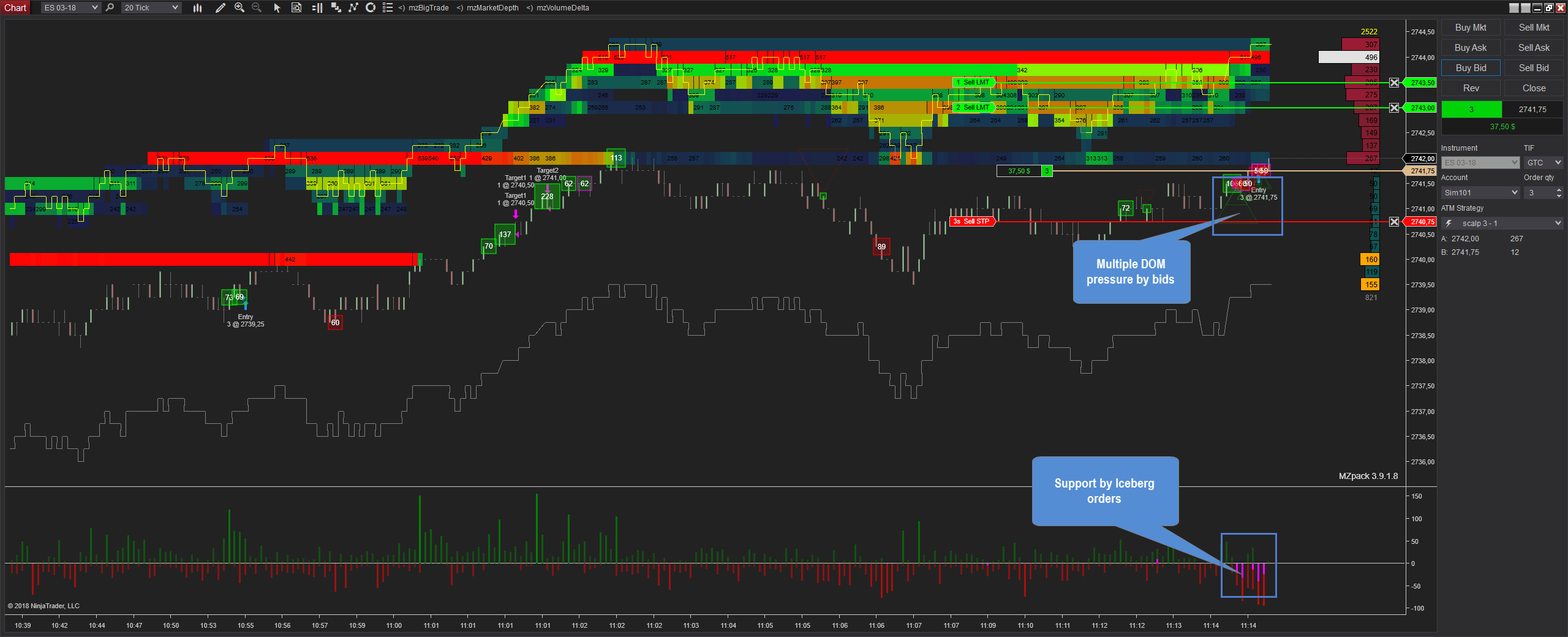 Very often when we are talking about scalping our goal will be to minimize avg. MAE. To achieve this (in addition to precise entries on 20 Ticks chart) we can
Decrease our targets or exit by market order in case of opposite signals or signs of undesired microstructural activity during a trade
Move stop loss to breakeven quick
ATM settings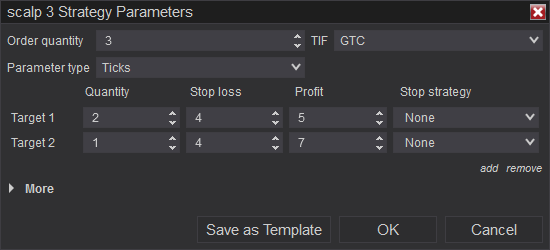 A short test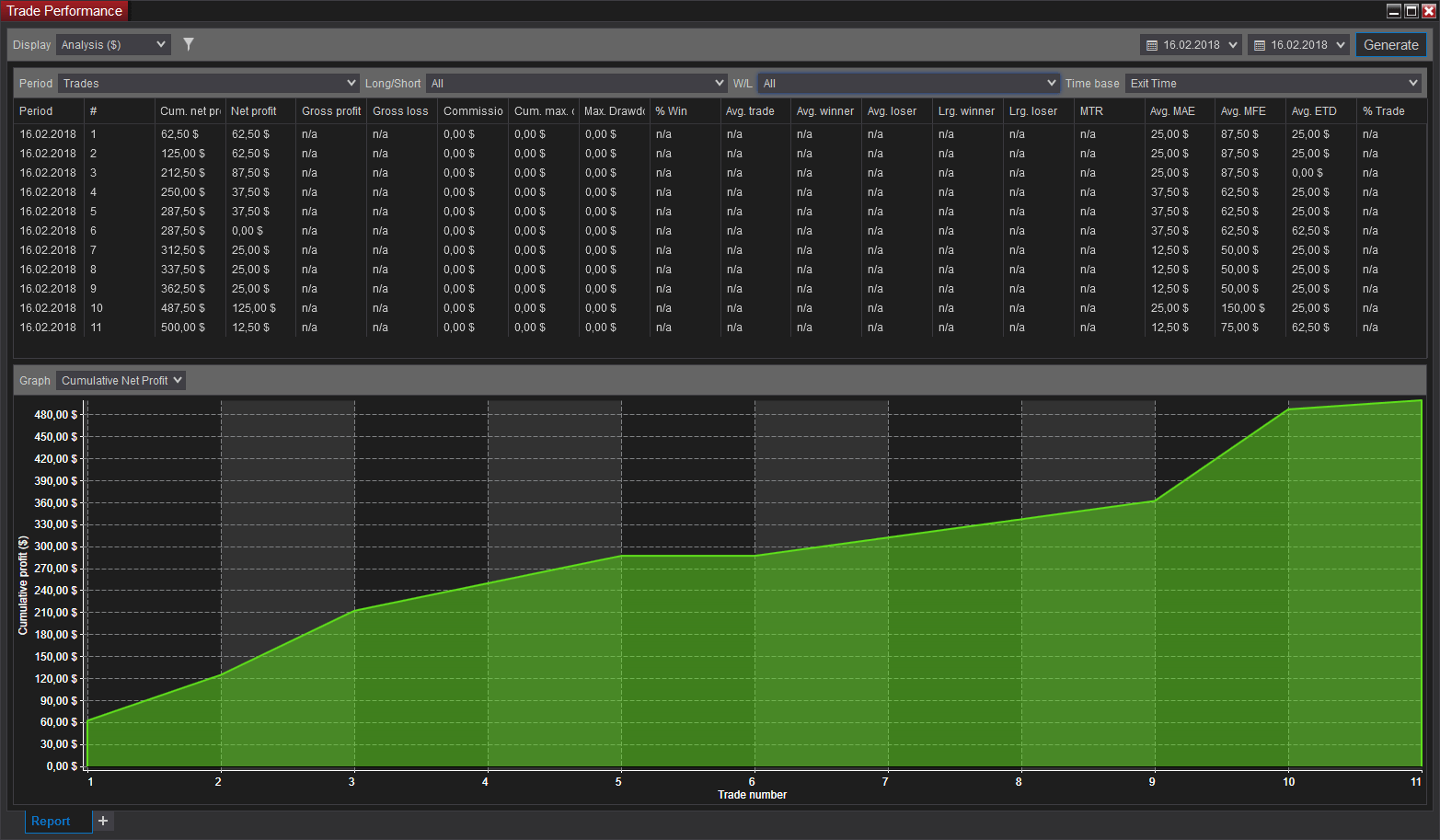 E-mini SP500 futures scalping NinjaTrader 8 workspace for MZpack 3: download
Future improvements
Try to add Liquidity migration to your analysis.
Add entry/exit filter by trades density (mzFootprint -> TradesNumber type) to react on reversals.
Code an automated strategy to minimize human being factor during tests and trading.
Feel free to ask any question. Thanks and good trading!