MZpack 2.1.0 beta
What's new
New mzBracket indicator. Learn more…
Interface indicators for Strategy Wizard. Create strategies with couple of clicks.
Programming interface to MZpack with samples. Code your own custom strategy or indicator with MZpack power.
Level 2 analysis algo optimization.
Download MZpack 2 User Guide EN (pdf)
Strategy Wizard interface
You can use this interface indicators to make your own trading strategy from Strategy Wizard: imzOrderFlow, imzBestBidAsk, imzBigtrade, imzSmartMarket, imzSweep. Please read User Guide on how to compile imzXXX.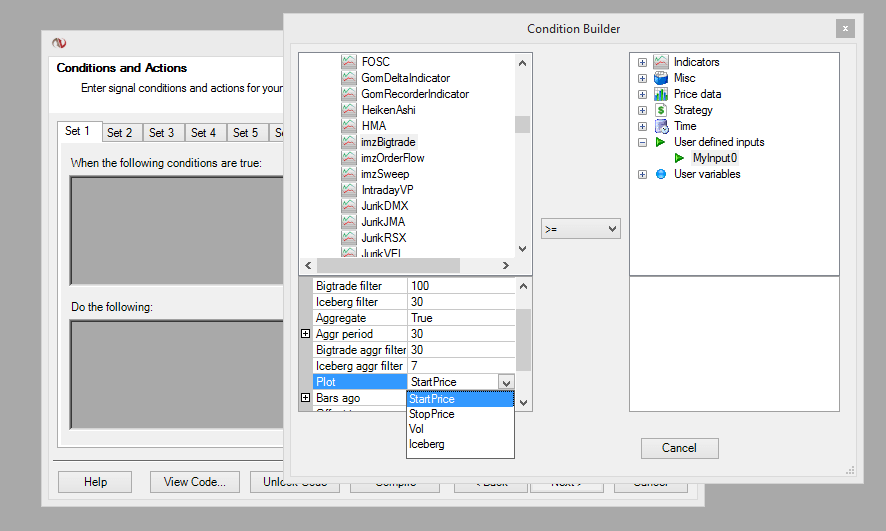 Programming interface to MZpack
In this update we have added MZpack indicators access methods and trades access interface. Now you can manually code advanced strategies based on MZpack indicators. Please reffer to User Guide and MZpackCustomStrategy1.cs, MZpackCustomStrategy2.cs examples.